Dramatic rescue of man from burning truck caught on tape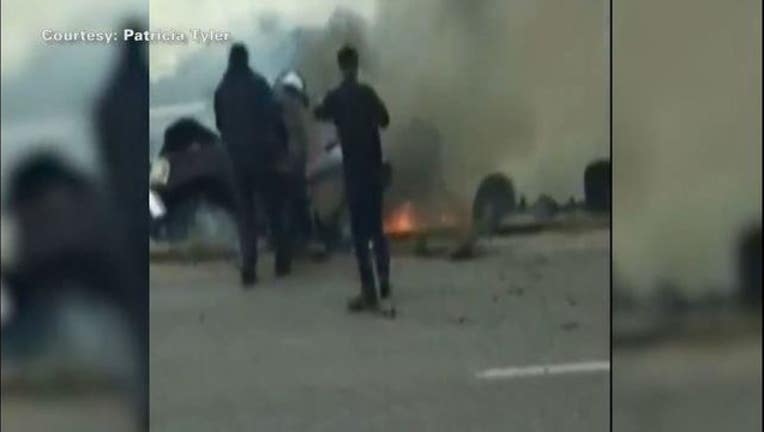 article
SAN ANTONIO, TEXAS (FOX 32 News) - Construction workers pulled a man out of a burning pickup truck, just before it was engulfed in flames.

The rescue in San Antonio, Texas, on Friday morning was caught on tape by another driver, Patricia Tyler.

The truck driver had just hit the brakes to avoid the slow traffic in front of him, when a tour bus broadsided him.

The driver was rushed ot the hospital with burns on his shoulder and torso.

Two people on the tour bus were also hurt.