Dropped lottery ticket leads authorities to Palatine bank robbery suspect: prosecutors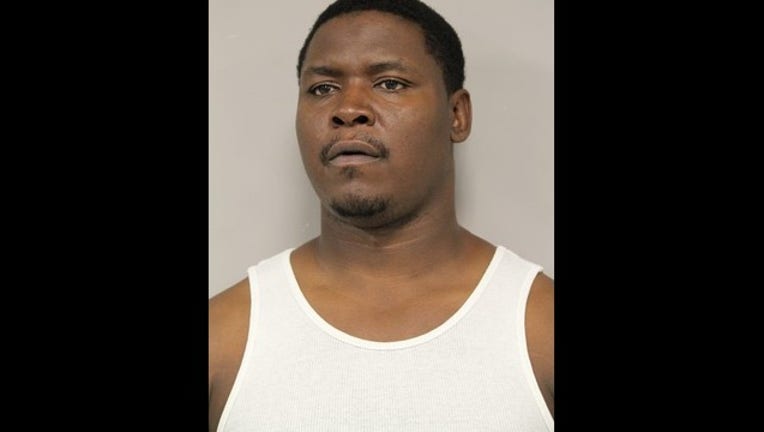 article
PALATINE (Sun-Times Media Wire) - Authorities say they tracked down a Palatine bank robbery suspect using a scratch-off lottery ticket he dropped during the heist last week.
Dexter L. Riley, 38, was charged with bank robbery by intimidation for a hold-up Sept. 28 at a Chase Bank branch at 1131 E. Dundee Road, according to a criminal complaint filed Wednesday in U.S. District Court.
Riley entered the bank at 9:34 a.m. and handed the teller a clear plastic bag and a note that read, "Put all the money in the bag and we won't have any problems," prosecutors said. He kept his other hand in his pocket, which made the teller think he might have a gun.
The teller handed over $8,254 in cash and Riley ran away, according to prosecutors. Surveillance cameras in the bank captured a scratch-off Illinois Lottery ticket falling out of his pocket during the robbery.
FBI agents recovered the ticket and determined that it had been sold at a Mobil gas station in Arlington Heights at 11:09 p.m. on Sept. 27, according to the complaint. Surveillance video from that gas station, as well as video from a Deer Park gas station where multiple lottery tickets were redeemed on Oct. 2, showed a man matching the bank robber's description driving a silver or light-colored Chrysler Pacifica with temporary Illinois license plates.
Federal authorities gave the vehicle's information to local police, and a Palatine police officer spotted Riley driving it just before 11:30 p.m. on Oct. 2 in the 1200 block of East Dundee Road in Palatine, police said in a statement.
The officer saw the Chrysler commit a traffic violation and pulled it over, police and prosecutors said. Riley, who lives in Arlington Heights, was arrested and charged with driving on a revoked license before being turned over to federal authorities.
In interviews with investigators, Riley admitted to robbing the bank and identified himself and his vehicle in surveillance images, prosecutors said. He told authorities he used the money from the robbery to pay rent, as well as to buy the Chrysler, a game system and drugs.