Drury leaves governor's race to run for attorney general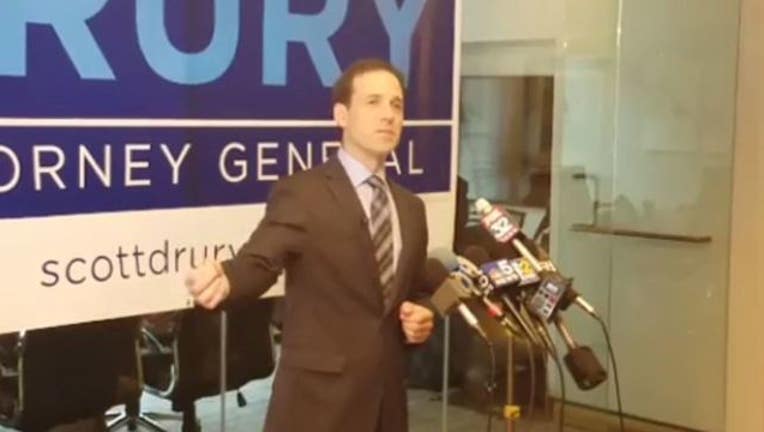 article
CHICAGO (AP) -- Democratic state Rep. Scott Drury says he's dropping out of the race for Illinois governor to run for attorney general.
The former federal prosecutor from Highwood said Tuesday Illinois needs an attorney general who's "fiercely independent." He says he'd step up the office's focus on fraud and corruption.
Attorney General Lisa Madigan said Friday she won't run for re-election in 2018. The Chicago Democrat's surprise announcement prompted several Democrats to say they're exploring bids, likely setting up a March primary.
Drury was the only Democrat not to vote in favor of House Speaker Michael Madigan's election to a 17th term as speaker. Madigan, who is Lisa Madigan's father, also serves as the Democratic Party of Illinois chairman.
The Republican candidate is Erika Harold, a lawyer and former Miss America from Urbana.