4 sons of 'El Chapo' hit with sweeping drug indictment in Chicago
WASHINGTON - Four sons of drug kingpin Joaquin "El Chapo" Guzman Loera are charged in a federal indictment unsealed Friday in Chicago alleging they took control of their father's empire after his arrest and strengthened their grip over the cartel through brutal violence.
The charges against the four men, known as the "Chapitos," are part of a wider Justice Department campaign against what Attorney General Merrick Garland called "the largest, most violent and most prolific fentanyl trafficking operation in the world — run by the Sinaloa Cartel and fueled by Chinese precursor chemical and pharmaceutical companies."
In recent years, fentanyl-related deaths in Chicago and elsewhere in the country have risen to alarming levels, prompting the Drug Enforcement Administration and other federal and local law enforcement agents to redouble their efforts to cut off the supply in Mexico.
Fentanyl is 50 times more potent than heroin and is the leading cause of death for Americans 18 to 49, the feds say.
SUBSCRIBE TO FOX 32 ON YOUTUBE
Charged in Chicago are Ivan Archivaldo Guzman Salazar, Jesus Alfredo Guzman Salazar, Joaquin Guzman Lopez and Ovidio Guzman Lopez. The men were accused Friday by Justice Department officials of torturing their enemies by electrocuting them, waterboarding them and feeding them alive to tigers.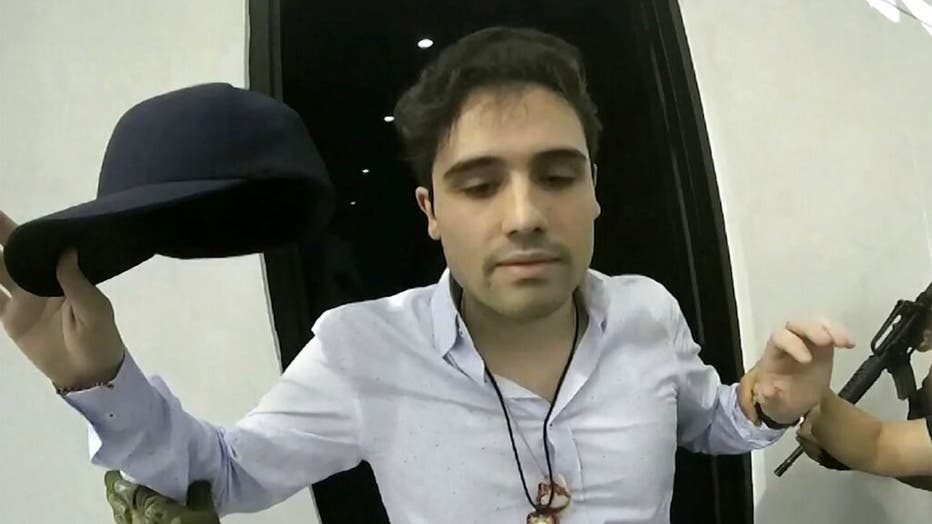 This Oct. 17, 2019 frame grab from video provided by the Mexican government shows Ovidio Guzman Lopez at the moment of his detention, in Culiacan, Mexico. (CEPROPIE via AP)
The Chicago indictment specifically ties the men to at least four killings. DEA Administrator Anne Milgram said the men took their father's cartel and made it "more ruthless, more violent, more deadly. And they used it to spread a new poison, fentanyl."
The Chicago indictment says the brothers were involved in the Battle of Culiacan in the Sinaloa cartel's stronghold in Mexico, where on Oct. 17, 2019 about 700 armed cartel members attacked government and military targets, thwarting the capture of Ovidio Guzman Lopez.
He was later captured on Jan. 6 in Culiacan and is detained in Mexico pending extradition, officials say.
The feds are offering rewards of up to $10 million for information leading to the arrests and convictions of the "Chapitos." Their father, El Chapo, is serving a life sentence in Colorado after his 2019 conviction in federal court in Brooklyn.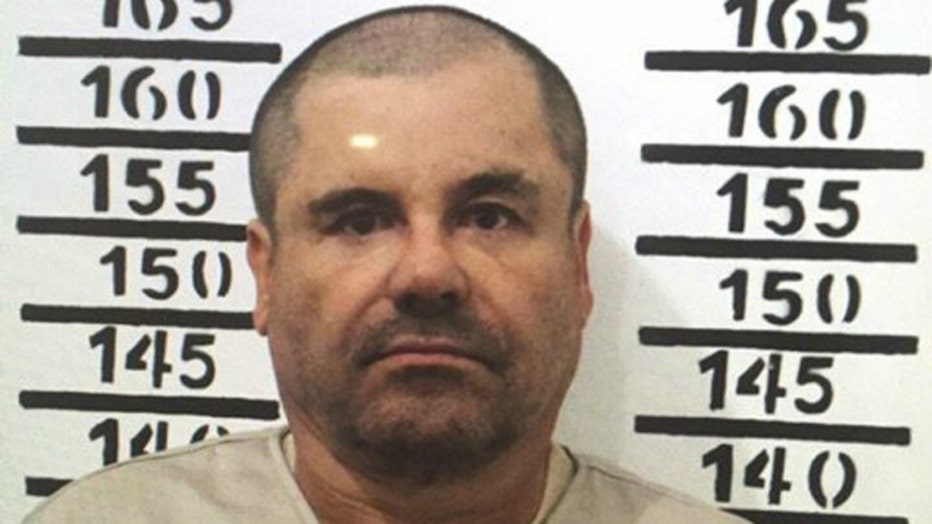 Acting U.S. Attorney Morris Pasqual joined Garland for the announcement in Washington. He said the indictments "provide a substantial step in bringing this younger generation of Sinaloa Cartel leaders to justice for more than a decade of harm caused by their enterprise.
"The damage that these dangerous drugs have caused in Chicago's neighborhoods is truly immeasurable," Pasqual said.
The indictment alleges the "Chapitos" shipped drugs from Central and South American countries to Mexico using various aircraft, submarines, boats and other carriers, then smuggled them into the United States using vehicles, rail cars and tunnels.
They ultimately sold and distributed cocaine, heroin, methamphetamine and marijuana throughout the greater Chicago area.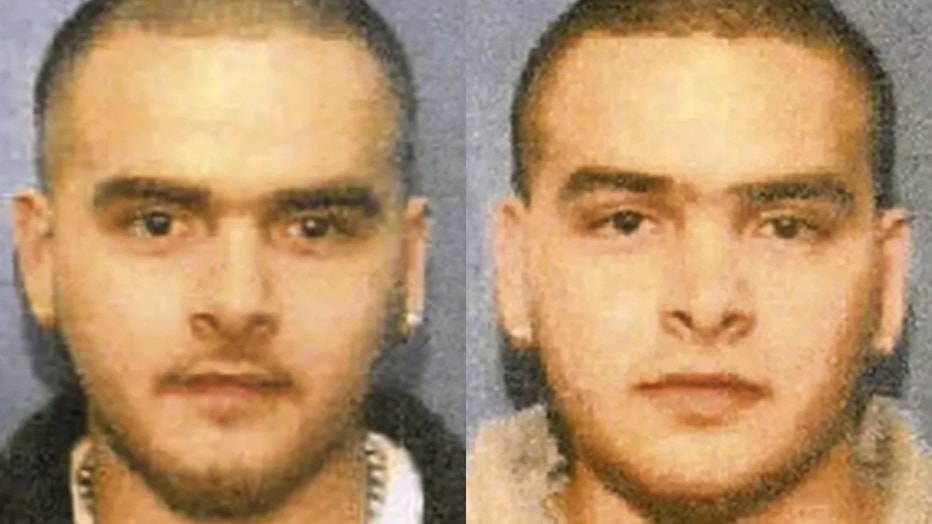 Pedro Flores (left) and his twin brother Margarito Flores, once Chicago's biggest drug traffickers, rose from street-level Chicago drug dealers to the top of the cartel world — and, when they got caught, helped bring down Joaquin "El Chapo" Guzman Lo
The Chapitos, according to the Chicago indictment, were responsible for 20 kilograms of heroin seized in the Chicago area on Nov. 13, 2008.
That probably refers to 20 kilograms of heroin seized on that day in northwest suburban Northlake and credited to the cooperation of Margarito and Pedro Flores, Chicago twins who were among El Chapo's biggest customers.
Their cooperation led to the arrest and conviction of El Chapo.
The indictment also accuses the Chapitos of murder, kidnapping and assault, including against law enforcement, rivals and members of their own cartel.