Elderly man charged with Elmwood Park sexual assaults dies in custody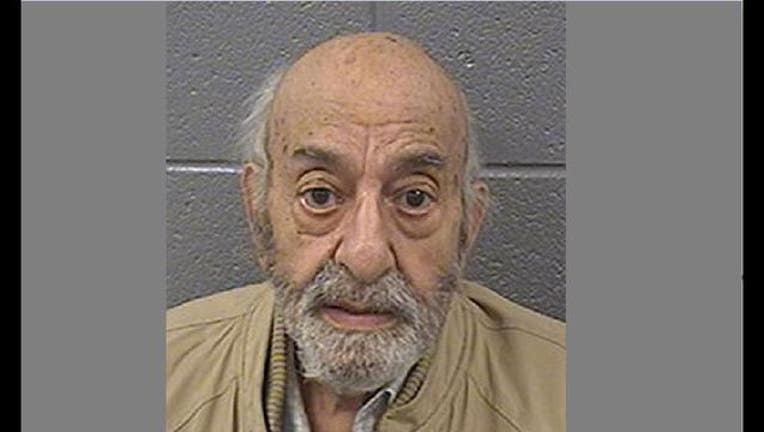 CHICAGO (STMW) - An elderly man who had been held at the Cook County Jail since being charged last year with sexually abusing children in his west suburban neighborhood over a period of 15 years died in custody Saturday morning.
Sam Montalbano, 88, faced counts of predatory criminal sexual assault and criminal sexual abuse for luring young girls to his Elmwood Park home and engaging in various sex acts on hundreds of occasions between 1998 and 2005, Cook County prosecutors announced in November 2014.
Montalbano had been held on a $50,000 bond since then. He pleaded not guilty to the charges in February, court records show.
Montalbano had been in treatment at Mount Sinai Hospital, where he was pronounced dead at 6:58 a.m. Saturday, according to Cook County sheriff's office spokeswoman Sophia Ansari and the Cook County medical examiner's office.
Prosecutors alleged that starting in January 1998, a 7-year-old girl would visit Montalbano and talk to him through the basement window of his home in the 7900 block of Westwood Drive, authorities said.
He would offer her presents but only if she came inside, where he would expose himself and sexually assault the victim inside an enclosed stairwell, prosecutors said. He also showed her pornographic videos and recorded videos of her as the abuse continued through December 2005, prosecutors said.
In 2013, a 4-year-old victim from the neighborhood walked to Montalbano's porch, where he exposed himself to the girl, prosecutors claimed. The girl's father walked over and called police after seeing the elderly man's pants were undone, prosecutors said.
Authorities suspected Montalbano had contact with more children over the years.
An autopsy Sunday found that Montalbano died of natural causes — heart disease and complications of diabetes.