Elderly woman killed, 4 wounded in shootings Monday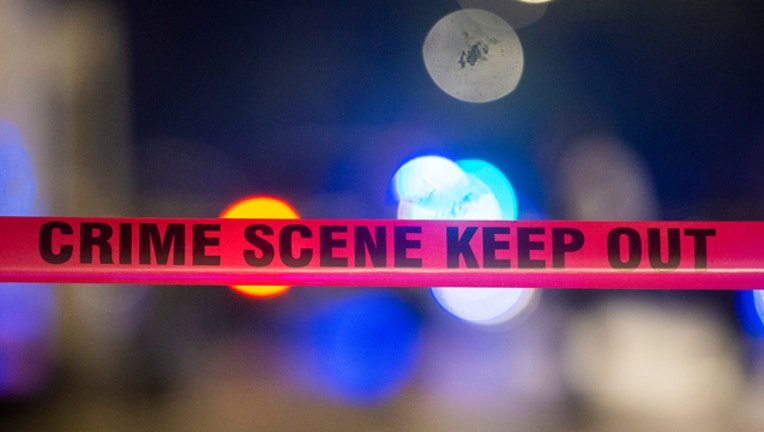 CHICAGO (SUN TIMES MEDIA WIRE) - An elderly woman was shot to death and four people were wounded in shootings between about 1:30 a.m. and the final minutes of Monday on the South Side and West Side.
An 89-year-old woman was found shot to death inside an apartment where a gunman had barricaded himself after shooting another woman early Monday in the South Side Park Manor neighborhood.
About 1:30 a.m., officers were called to a building in the 7000 block of South Prairie Avenue where they found a 39-year-old woman with a gunshot wound to her face inside a stairwell, Chicago police said.
The younger woman was taken to the University of Chicago Medical Center, where her condition stabilized. She told investigators that a man inside the building fired shots and then barricaded himself inside the second floor of the apartment, police said. The two were family members and the incident appeared to be domestic-related.
A SWAT team was called to the scene and shortly after 8 a.m. an 89-year-old woman was found dead with a gunshot wound inside an apartment, police said.
A 19-year-old man was taken in custody and was brought to St. Bernard Hospital for evaluation.
The Cook County medical examiner's office has not released details about the fatality.
It was not immediately clear what time the man was arrested, whether he turned himself in or whether police forced entry into the unit.
The most recent non-fatal shooting left two men wounded near a school in the Lawndale neighborhood on the West Side.
Two men were inside a vehicle stopped at a red light near the Sumner Elementary Math and Science Community Academy when a dark colored SUV pulled up and someone inside fired shots at 11:58 p.m. in the 4300 block of West Fifth Avenue, according to police.
A 23-year-old man was shot in his left arm and a 27-year-old man was shot in his right hand. Both were taken to Loretto Hospital where their conditions were stabilized, police said.
Shell casings littered the ground in front of the school. Area North detectives were investigating the incident.
About 4 p.m., another man was wounded in a shooting in the West Garfield Park neighborhood.
The 23-year-old was standing on a curb about 4 p.m. in the 4000 block of West Wilcox when someone came up to him and began shooting, according to Chicago police.
He was struck in the chest and took himself to Mount Sinai Hospital, police said. He was initially listed in serious condition, but was later upgraded to good condition.
On Sunday, 11 people were wounded in city shootings.