EPA continues to study Illinois Sterigenics plant pollution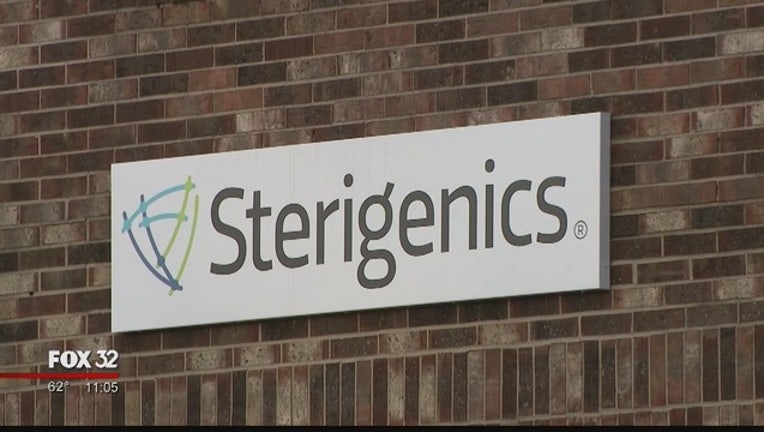 article
CHICAGO (AP) - Federal testing shows that a suburban Chicago plant that sterilizes medical instruments is still producing high levels of cancer-causing gas despite installing new pollution-control equipment, but the U.S. Environmental Protection Agency says it doesn't have enough evidence to take action.
Air samples collected late last year show a connection between the Sterigenics International plant in Willowbrook and high levels of ethylene oxide, William Wehrum, the EPA's Assistant Administrator for the Office of Air and Radiation, told The Chicago Tribune.
Tests also show unknown sources of the gas, so the agency needs more time to determine the extent of Sterigenics' contribution, Wehrum said.
"Does this somehow exonerate Sterigenics? The answer is no," he said. "We think it's really important to gather enough information so we can make valid and supportable decisions."
Sterigenics acknowledged the high gas levels, but said in a statement that it "remains premature to draw conclusions about long-term health risks from the data."
The EPA testing results are troubling, said Illinois Attorney General Kwame Raoul and DuPage County State's Attorney Robert Berlin.
"The citizens of DuPage County should not have to endure this exposure to a known human carcinogen," Raoul and Berlin said in a statement Tuesday. "We will exercise all available legal authority to protect the community."
Federal officials began investigating the plant in 2017 after a federal report found unusually high cancer risks due to toxic chemicals, including ethylene oxide.
EPA testing in May found ethylene oxide emissions peaked at 9.1 micrograms per cubic meter near the Sterigenics plant, which has since introduced pollution controls. According to the Agency for Toxic Substances and Disease Registry, an arm of the Centers for Disease Control and Prevention, regular exposure to just 2.1 micrograms of ethylene oxide per cubic meter of air could trigger more than 6 cases of cancer for every 1,000 people exposed.
The plant has faced calls to shut down from multiple lawmakers, including former Gov. Bruce Rauner. Democratic Attorney General Lisa Madigan and Republican DuPage County State's Attorney Robert Berlin also filed a lawsuit last year alleging air pollution violations.