Chicago man killed woman he dated after removal of Airtag he put in her car: prosecutors
COOK COUNTY - New information was revealed in court on Friday after a Mariano's employee was shot and killed the day before in southwest suburban Evergreen Park.
Around 9:12 a.m., police responded to a report of an active shooter at the Mariano's grocery store located at 2559 W. 95th St.
When officers arrived at the scene, they learned a 21-year-old woman had been shot multiple times. She died as a result of her injuries.
The woman was identified by the Cook County Medical Examiner as 21-year-old Jailene Flores, of Chicago.
On Friday, additional information was revealed in court regarding what happened and the circumstances of the shooting.
The suspect has been identified as 21-year-old Armoni Henry, also of Chicago. He's been charged with first-degree murder.
SUBSCRIBE TO FOX 32 CHICAGO ON YOUTUBE
According to court documents, Henry and Flores became friends when they met in school. They also worked together at an Oak Lawn nursing home earlier this year.
In April 2023, Flores requested an order of protection against Henry because he was allegedly threatening her and her family. In the petition, she described her relationship with Henry as a dating relationship. The order of protection was issued, but never served and eventually expired.
On July 10, 2023, Flores' brother found an Airtag inside her car. Court documents state he scanned the Airtag and learned the last four digits of the owner's number matched Henry's phone number.
On July 12, 2023, Henry went to the Mariano's where Flores worked and confronted her about the Airtag removal, according to court documents. Flores was "distraught" by the confrontation and told her family about it. She told her family she only spoke to Henry because he had threatened to harm her brother and father if she stopped talking with him.
Flores then decided she would get another restraining order the next day after work.
On July 13, 2023, Henry sent 124 text messages to Flores, including texts threatening to kill her, court documents state.
Surveillance video captured Henry arriving at the Mariano's around 9 a.m. He approached Flores inside and they both entered an employee-only room, which did not have surveillance video.
This is when shots rang out. A co-worker witnessed the shooting and fled through the rear to escape Henry.
The manager of the Mariano's witnessed Henry running away with a gun in his hands, according to court documents. The manager chased him, but Henry got in his car and fled the scene.
Flores was shot multiple times in the head and body. An autopsy ruled her death a homicide.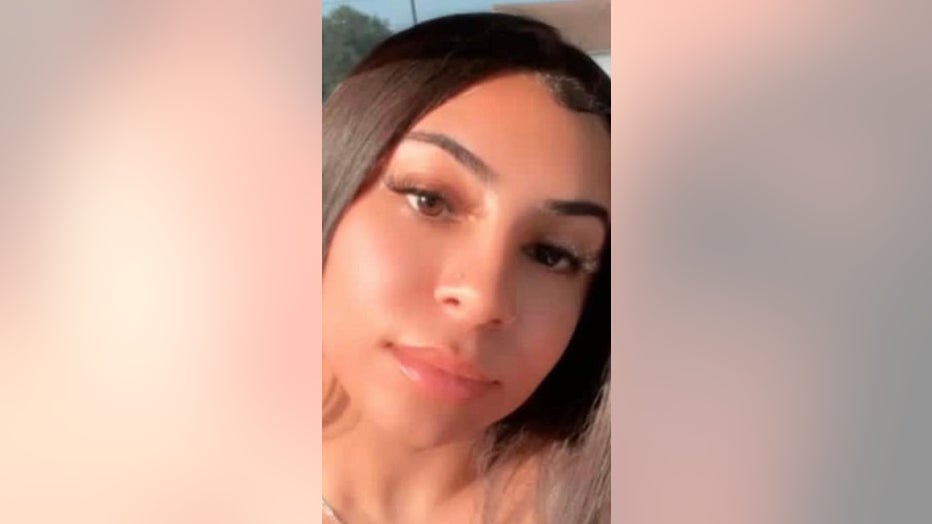 Jailene Flores | Legal Help Firm
Six 9mm shell casings were found at the scene, court documents state.
Henry's vehicle was spotted on license plate readers fleeing the scene toward Chicago. He was located and taken into custody around 10 a.m. — an hour after the shooting.
Police recovered a loaded 9mm Glock handgun from his pant's pocket, according to court documents. They also found a hoodie similar to the one Henry was seen wearing on surveillance video inside the Mariano's.
After being arrested, court documents state Henry was positively identified as the gunman by the Mariano's manager. He was also identified through surveillance video by Flores' sister and his ex-girlfriend.
According to court documents, Henry has a history of domestic violence – against both Flores and his ex-girlfriend. He was convicted of battery in Peoria County.
Henry's next court date is set for Aug. 11 in Bridgeview.