Ex-boyfriend charged in murder of woman on downtown CTA platform: police
CHICAGO - The ex-boyfriend of a woman has been charged in her murder over the weekend on a Loop CTA platform.
Alejandro Arellano, 31, was arrested less than 14 hours after police said he stabbed a 26-year-old woman with whom he had a "prior dating relationship."
At about 1:26 a.m., the 26-year-old woman was seen on surveillance video walking up the stairs to the Adams and Wabash CTA platform. Shortly after, Arellano could be seen on surveillance video following closely behind her and approached her on the platform.
As the woman walked toward an arriving train, Arellano stopped her from boarding, police said.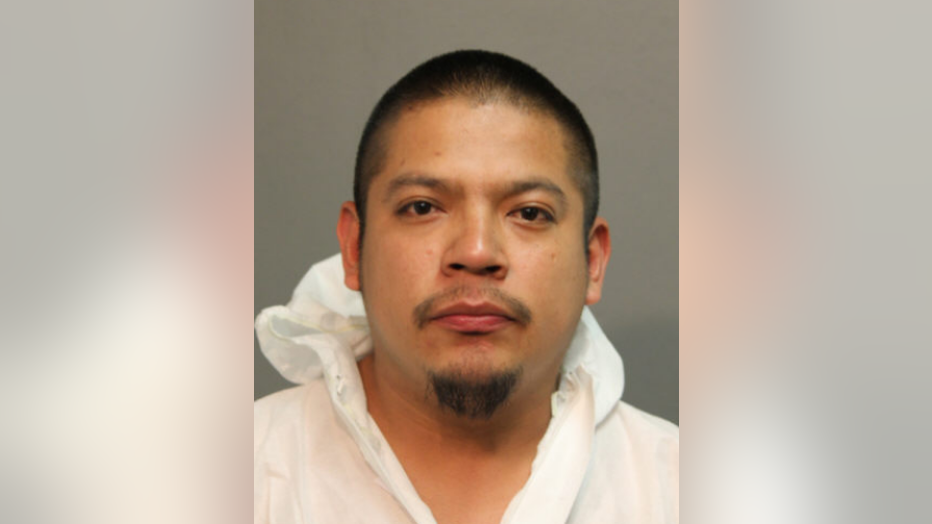 Alejandro Arellano | Chicago police
The victim then walked away from the Arellano, at which time, he started pushing her.
Arellano then pulled out a metal object and stabbed her in the chest, abdomen and left arm, police said.
The victim was able to escape and ran to the street level, where she collapsed.
SUBSCRIBE TO FOX 32 ON YOUTUBE
She was able to tell police who stabbed her before succumbing to her injuries inside a local hospital, police said.
"A key piece of evidence in this case came from the victim herself," First Deputy Supt. Eric Carter said as he announced first-degree murder charges against Alejandro Arellano, 31. "She named Arellano as the offender before she succumbed to her injuries."
Arellano was arrested around 3 p.m. in the 1600 block of North Kimball Avenue. He was charged with one felony count of first-degree murder.
"Although this offender is in custody, there is still a family at the center of this who is grieving the loss of a young woman who had her whole life ahead of her. We hope knowing that the person responsible for her death has been brought to justice brings a small measure of closure and peace for the family," said CPD First Deputy Supt. Eric Carter.
The victim was identified by the Cook County medical examiner as Samantha Maldonado.
Arellano was carrying a folding knife when he was taken into custody, according to the police report.
He's been arrested once before, in August 2014, when he allegedly pulled a knife on someone. He was charged with aggravated assault, but the case was dismissed, according to court records.
Sun-Times Media Wire contributed to this report.