Ex-Chicago cop gets probation for shooting at unarmed man while off-duty and drunk
CHICAGO - A former Chicago police officer was sentenced to probation Wednesday after he pleaded guilty to firing at an unarmed man while off-duty and drunk.
Joseph Cabrera, 40, did not hit the person he was firing at, but he still faced a litany of felony charges from the Oct. 13, 2020 shooting, including attempted murder, filing a false report and obstruction of justice.
On Wednesday, Cook County prosecutors dropped those charges and Cabrera pleaded guilty to a lesser felony charge of reckless discharge of a firearm.
Judge Sophia Atcherson sentenced Cabrera to 24 months of probation with 50 hours of community service. She warned him that he could be sent to prison if he did not comply with the terms of probation.
SUBSCRIBE TO FOX 32 ON YOUTUBE
Cabrera will also no longer be able to work as a police officer in Illinois, according to his deal with prosecutors. A spokesman for the police department said Cabrera resigned in May of 2021.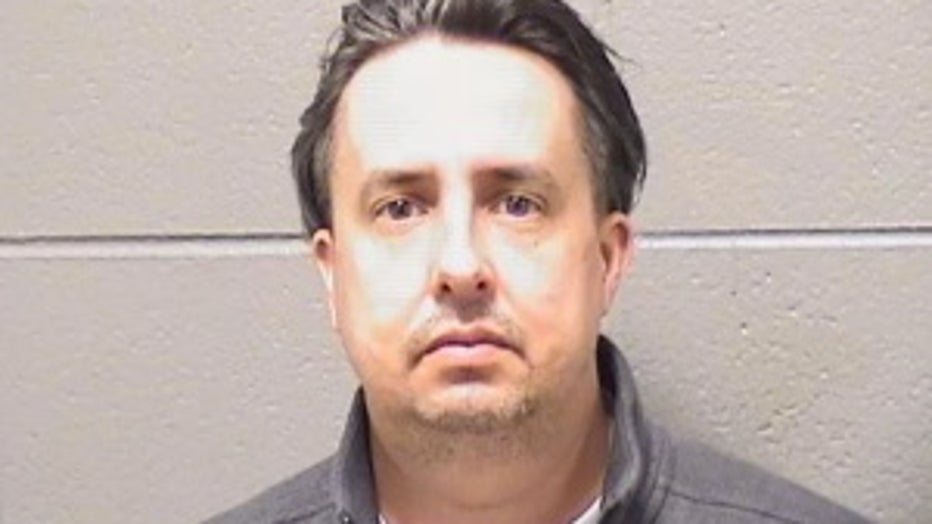 CPD Officer Joseph Cabrera | Cook County sheriff's office 
Cabrera's attorney, James McKay, said Cabrera now works in the shipping industry and regularly is called to travel out of state for work. Atcherson said she would allow him to continue to do so, but noted his probation officer would also be required to sign off.
A spokeswoman for State's Attorney Kim Foxx was not immediately available for comment on the plea agreement. An assistant state's attorney told Atcherson that the victim in the case had agreed with the plea deal.
In the small gallery of the second-floor courtroom at the Leighton Criminal Courthouse, several other defendants waiting for their cases to be called gasped as they heard details of the deal.
"He's a cop?" one man asked.
Another wondered, "He got probation?," and later added, "Damn!"
Cabrera later joined the other defendants in the galley while he waited to talk with someone from the probation department.  As the men discussed how long their cases were taking to be resolved, Cabrera chimed in and agreed, saying, "You file a motion and then wait seven or eight months."
Following the hearing, Cabrera told the Sun-Times he was "a good guy" but he declined to discuss the case.  "I'm just happy that life is going to be moving forward for me and my family," he said.
Cabrera was an eight-year veteran of the police department when he was charged in January of 2021.
On the night of the shooting, Cabrera was off-duty when he pulled his car behind another car where a man was sitting with his girlfriend near her home in the 5200 block of South Monitor Street.
He approached the couple and asked if they needed an ambulance, prosecutors said.  The couple said they were fine and eventually drove away when they became uncomfortable that Cabrera continued to sit in his parked car behind them.
They later returned to the block and so did Cabrera, who got out of his car again and began yelling for the man to leave, prosecutors said.
The man also got out of his car and confronted Cabrera, who grabbed the man by the neck and punched him in the head before pulling out his Glock 17 pistol and firing toward the man, prosecutors said.
The man was not hit and ran inside his girlfriend's home while Cabrera called 911.
In recordings released by the Civilian Office of Police Accountability, Cabrera told a dispatcher, "He knocked me to the ground. He was attacking me and I fired a round. "He f——— attacked me and I spent a round."
That account was disputed by the man, his girlfriend and a witness who was walking their dog nearby, prosecutors said.
When police arrived, the man was "treated as an offender" and placed into custody, prosecutors said. He was later released without charges.
"Why are you putting me in handcuffs?" the man can be heard asking officers on video from the scene. "He shot at me."