Ex-Cook County judge, accused of stealing Tuskegee Airman's life savings, is ordered to pay $1.2M
CHICAGO - Oscar Wilkerson Jr. lived a rich life, serving with the trailblazing Tuskegee Airmen during World War II before settling in Chicago's south suburbs and eventually being awarded the Congressional Gold Medal.
As he grew old, his health deteriorated, and his finances were placed in the hands of Patricia Martin, a former presiding Cook County judge who's a niece of his former wife.
Now, Martin is accused in a lawsuit of stealing more than $240,000 from Wilkerson's savings and retirement accounts, sinking more than $100,000 of it into cryptocurrency.
Wilkerson sued Martin last September, saying she took advantage of him in his old age and hid his retirement money.
He died of natural causes on Feb. 8, a day shy of his 97th birthday. But the court case went on. And, on May 24, Cook County Circuit Judge Anna Demacopoulos ordered Martin to pay Wilkerson's attorneys more than $1.2 million in damages, fees and court costs after Martin failed to answer questions about the money and to hand over records.
It isn't clear who will inherit the bulk of that money.
A week after Demacopoulos' ruling, the administrator of the Illinois Attorney Registration and Disciplinary Commission filed a complaint against Martin, who previously was presiding judge of the Cook County juvenile court's child protection division.
SUBSCRIBE TO FOX 32 ON YOUTUBE
The complaint from the state legal disciplinary agency accuses Martin of taking at least $246,000 from Wilkerson and making false statements to him and a close friend handling his affairs.
The complaint also says Martin made a filing in the civil case in which she "admitted that she had wrongfully assumed control" over Wilkerson's finances and "had intentionally deprived" him of his money.
Martin was presiding judge for more than two decades before she retired in 2020.
That was the month after she took control of Wilkerson's finances, records show. She previously was an assistant public defender and a judge in the county's law department. She also was appointed by President Barack Obama to join the Commission to Eliminate Child Abuse and Neglect Fatalities in 2013.
She didn't respond to a request for comment.
Neither did an attorney who represented Martin in the disciplinary matter but stepped aside last month.
Wilkerson left high school in Chicago Heights to join the Tuskegee Airmen, the country's first Black aviation combat unit, whose competence and bravery in World War II helped pave the way for desegregation in the military.
Wilkerson, who was the group's last known surviving member in the Chicago area, was among roughly 300 surviving members awarded the Congressional Gold Medal in 2007 by President George W. Bush.
After leaving the service, he delighted in taking children up for the first flights and worked at radio stations in Chicago and Harvey.
Dr. Maceo R. Ellison, a friend of Wilkerson, was granted power of attorney as his health declined, according to the lawsuit, which says Ellison then tapped Martin to "supervise and manage" Wilkerson's financial affairs in November 2020. That was a month before Wilkerson moved to a seniors residence in Orland Park.
Martin later reported, in April 2022, that there was about $50,000 in Wilkerson's checking account and $120,000 in a retirement account, according to the suit.
But that July a red flag went up when Wilkerson got a notice saying he owed $41,296.10 to the senior home and that payments for him to live there hadn't been made in recent months, according to the suit. It says that's when he learned that his checking and investment accounts had been "emptied." And it was unclear where his Social Security and pension payments were being deposited.
Martin dodged questions and requests for information about the money as the litigation wore on, court records show. In a filing last October, Wilkerson's lawyers voiced frustration about that and said they were taking their concerns to the Cook County state's attorney's office, the Illinois attorney general's office and the Illinois Department of Aging.
Less than a month later, the lawyers wrote, the former judge had "dissipated funds and may be engaging in risky crypto transactions that threaten the remaining funds that exist."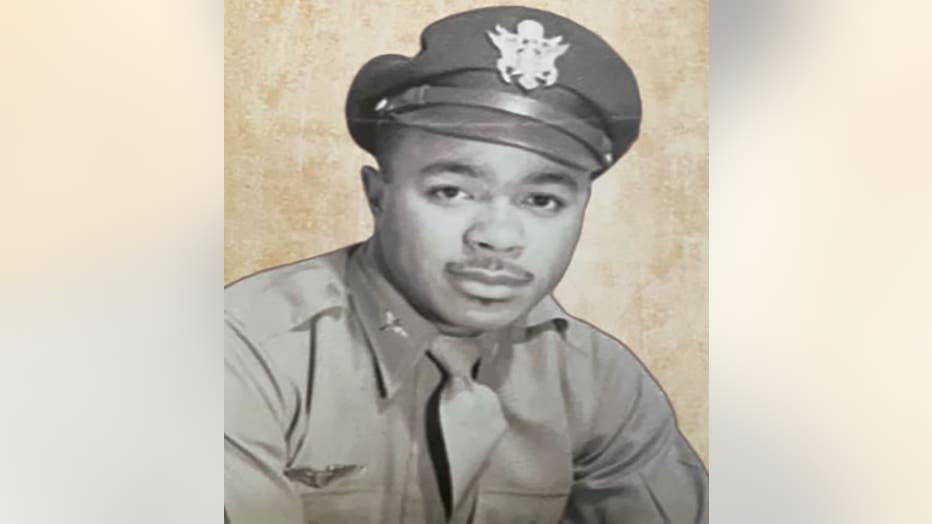 Oscar Lawton Wilkerson Jr.,who was the last known surviving member of the pioneering Tuskegee Airmen in the Chicago area.
At a hearing April 6, Demacopoulos ordered Martin "to refrain from transferring or using any further funds" from Wilkerson's accounts.
Then, through a subpoena, Wilkerson's lawyers obtained records showing that wire transfers of Wilkerson's money had been sent to accounts in a cryptocurrency exchange that also were emptied, according to a May 11 court filing.
The most recent transactions, from April 6 to April 28, totaled $2,875.29 and appeared to violate Demacopoulos' order, Wilkerson's attorneys wrote in urging the judge to order Martin to show why she shouldn't be held in contempt of court and ordered to return the money and show where it was moved.
Less than a week later, the attorneys reported that $383,236.75 had been emptied from Wilkerson's accounts and that other people had to step in to cover the money that wasn't paid to his retirement home.
Urging that Martin be sanctioned for failing to answer questions and provide records in the case, the lawyers asked for a default judgment of $1,229,384.31.
Demacopoulos signed an order granting that request on May 24.
In a text message exchange with Wilkerson's lawyers last October, Martin wrote she was "not denying nor admitting to any of the allegations" that she misappropriated Wilkerson's money.
An attorney for Wilkerson replied that her response "speaks volumes and is indeed an admission of wrongdoing on your part."
Court records of the exchange show Martin then promised to "forward the remaining monies."
"As a former attorney and judge, you fully understand that repayment of stolen funds doesn't undo the crime," Wilkerson's attorney replied. "I am also sure you understand that neither I nor anyone involved here is confident that you will actually return funds weeks from now."
As the litigation played out, the ARDC began scrutinizing Martin. A day before Demacopoulos' order, members of an ARDC panel voted to file the administrative complaint against Martin that accuses her of "conduct involving dishonesty, fraud, deceit or misrepresentation," making false statements and failing to cooperate with the investigation.