Family of man who was stun-gunned, dragged from his cell to get $4.9 million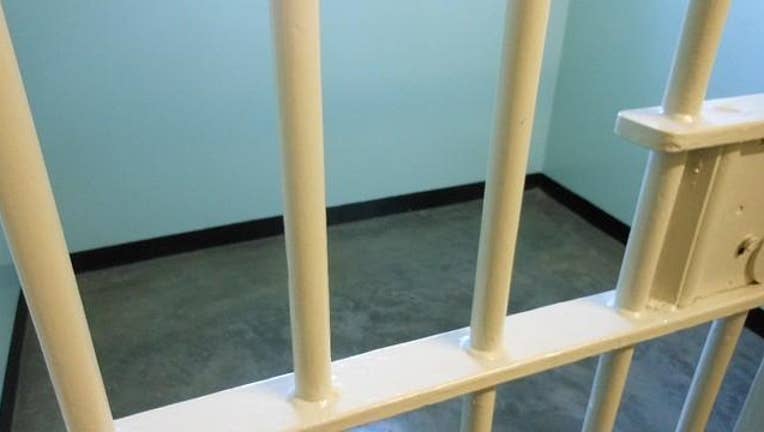 article
CHICAGO (CHICAGO SUN TIMES) - Chicago taxpayers will spend $4.9 million to compensate the family of a 38-year-old man who suffered a mental breakdown in 2012 and was dragged from his cell by Chicago Police officers after being shocked repeatedly with a stun gun, aldermen were told Monday.
African-American aldermen were harshly criticized for signing off on a $5 million settlement to the family of Laquan McDonald — one week after the April 7, 2015 mayoral runoff and before a lawsuit had even been filed — without asking tough enough questions or seeing the incendiary shooting video, the Chicago Sun-Times is reporting.
On Monday, the Emanuel administration helped them make amends by briefing them in small, closed-door groups on the $4.9 million settlement to be paid to the family of Philip Coleman months after the disturbing video had been made public.
After Coleman was removed from the lockup, he was taken to Roseland Community Hospital, where he allegedly struggled with police. Once again, an officer used a stun gun to subdue him. He died hours later.
Ald. Roderick Sawyer (6th), chairman of the City Council's Black Caucus, said the decision to pay the Coleman family nearly as much as the family of Laquan McDonald, the black teenager shot sixteen times by a white Chicago Police officer, appears to achieve the appropriate "balancing act" between compensating the family for police abuse and protecting the interests of hard-pressed Chicago taxpayers.
"I was disgusted. It was horrible. The man was asleep in his cell and he wakes up dead. It could be $100 million and it wouldn't bring that young man back to his family. But, if the family agreed to it and they're satisfied, hopefully they'll be able to move on as best they can," Sawyer said.
"And hopefully, we can understand how serious this is. We have to change the culture of the Police Department and instances where they're mistreating people. That's what's important. We have to make sure we don't continue to have these conversations. These are unpleasant conversations have. We've had them far too often."
Ed Fox, an attorney representing the Coleman family, could not be reached for comment on the settlement.
Last week, the Chicago Sun-Times disclosed that a settlement had been reached in the Coleman case. City officials refused to disclose the amount in advance of aldermanic briefings that set the stage for an April 11 vote by the City Council's Finance Committee.
The week-long run-up still gives Sharon Fairley, newly appointed executive director of the Independent Police Review Authority, time to wrap up her reopened investigation of the Coleman case and, potentially, announce disciplinary action against the two officers before the Finance Committee signs off.
IPRA investigates claims of police misconduct, and this incident remains under review, Fairley said last week, adding: "I would like it to be done in a couple of weeks."
Sawyer said he can only hope that IPRA wraps up its investigation quickly at a time when the U.S. Justice Department is conducting a sweeping investigation of the Chicago Police Departments "patterns and practices" triggered by the police shooting of Laquan McDonald.
"At very minimum, they should no longer be on the force," Sawyer said of the officers accused of manhandling Philip Coleman.
In mid-December, a federal judge found two Chicago Police officers liable for using excessive force on Coleman after they were publicly condemned by Emanuel.
U.S. District Judge Matthew Kennelly found Officer Keith Kirkland "chose to use brute force when it was no longer necessary" when he dragged Coleman by his handcuffs out of the cell. The judge also wrote that Sgt. Tommy Walker was liable for failing to stop Kirkland, and "no reasonable jury could find otherwise."
"Officer Kirkland unquestionably used excessive force in pulling Mr. Coleman's hands over his head and dragging him from the cell," Kennelly wrote.
Kennelly made his ruling as part of the Coleman family's lawsuit against the officers. The judge left damages to be determined by a jury, a step that has now been averted by the $4.9 million settlement.
Mayor Rahm Emanuel has been under fire for months for keeping the Laquan McDonald shooting video under wraps for more than a year and releasing it — on the same day white Police Officer Jason Van Dyke was charged with the first-degree murder of the black teenager – only after a judge ordered the city to do so.
The Coleman video was voluntarily released by the city in early December.
It shows six officers in a cell with Coleman. One appears to use a stun gun on him, and another officer identified in court records as Kirkland pulls his motionless body out of the cell by his arms.
Coleman was being held in the cell for allegedly attacking his 69-year-old mother a day earlier. He was facing a felony charge of aggravated battery for allegedly hitting officers and spitting on them after they responded to the home.
He allegedly struggled with officers who were trying to remove him from the cell for a court appearance on Dec. 13, 2012. One officer said Coleman told him "Don't touch me, devil!" according to a police report.
A sergeant ordered an officer to fire a Taser at Coleman so officers could put him in restraints and remove him from the cell, according to the report. He was shocked with three bursts of electricity, the report said.
Although Coleman's father has argued that the police officers' actions contributed to his son's death, IPRA conducted a previous investigation and found none of the officers engaged in wrongdoing in their handling of Coleman.
Fairley reopened the Coleman case shortly after Emanuel forced the resignation of IPRA chief Scott Ando in the continuing fall-out from the Laquan McDonald shooting video.
At the time, Fairley said she was determined to find out whether the officers had acted within Police Department guidelines and whether policy changes were needed to avoid a similar incident.
Three years ago, the City Council authorized a $22.5 million settlement to Christina Eilman, a mentally ill California woman who was arrested at Midway Airport in 2006, then released in a high crime neighborhood, where she was sexually assaulted before falling or being pushed from a CHA high-rise.
In January, Emanuel stepped up crisis intervention training for Chicago Police officers and 911 operators to improve the city's response to emergencies involving people suffering from mental illness.
The Philip Coleman case, the police shootings of Laquan McDonald in October 2014 and Quintonio LeGrier and Bettie Jones in December 2015 were only the most recent examples of incidents where deadly consequences might have been avoided if police officers and 911 operators had been better trained, according to Alexa James, executive director of the National Alliance on Mental Illness Chicago.
Two 911 center dispatchers were suspended without pay for hanging up on Quintonio LeGrier and failing to dispatch police in response to the young man's pleas for help in late December.