Far South Side woman charged with starving baby to death in 2014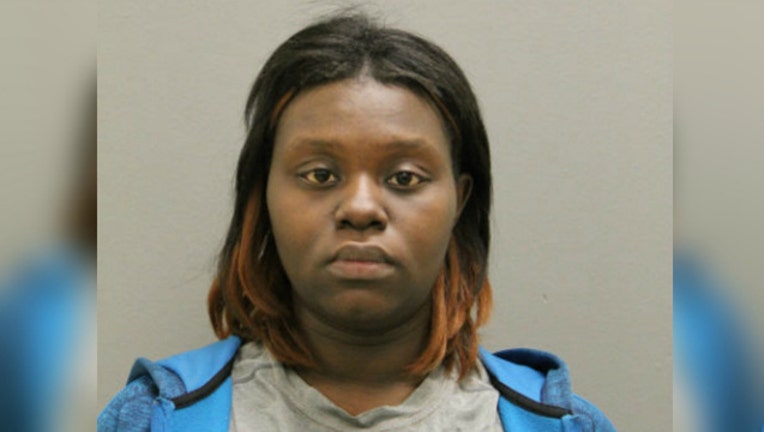 CHICAGO (SUN TIMES MEDIA WIRE) - A Far South Side woman accused of starving her 2-month-old baby to death two years ago has been ordered on a $2 million bond.
Shawnquail Minnis, 23, faces one felony count of first-degree murder, according to Chicago Police and the Cook County state's attorney's office.
Minnis gave birth to a full-term, healthy baby boy, Jashawn McBride, on Sept. 13, 2014, prosecutors said. At the time of his birth, he weighed 8 pounds and 2 ounces.
The baby lived with Minnis and Minnis's mother in the 10900 block of South Indiana, prosecutors said. Minnis was his sole caretaker.
On Oct. 2, 2014, Minnis took the baby to University of Illinois Hospital where he was treated for a fungal infection in his mouth, prosecutors said. He weighed 8 pounds and 2.5 ounces at the time of the visit.
On Nov. 5, 2014, Minnis and a friend found Jashawn unresponsive and not breathing, prosecutors said. Minnis called 911, and paramedics took the baby to Christ Medical Center in Oak Lawn, where he was pronounced dead. He was 52 days old.
The baby's face was sunken in and his facial and rib bones were showing, prosecutors said. He weighed 4 pounds and 13 ounces at the time of his death.
An autopsy found he died of starvation and his manner of death was negligent homicide, according to prosecutors.
Minnis was arrested Friday and ordered held on $2 million bond, according to police and the Cook County sheriff's office. She is next scheduled to appear in court Feb. 21.