FBI: $1K reward offered for robber who hit 3 NW suburban bank branches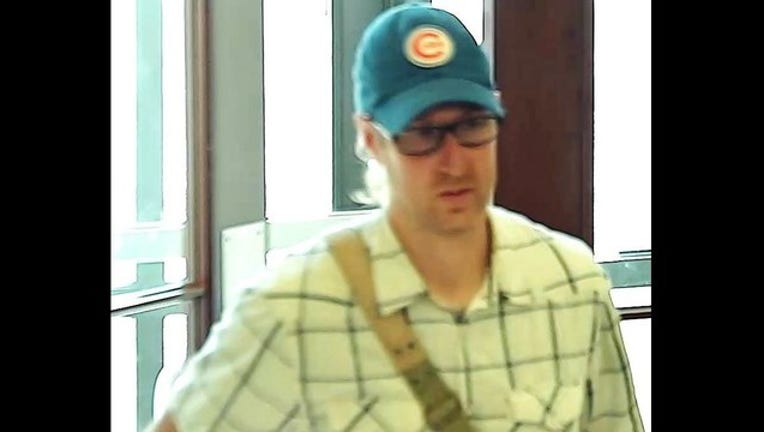 article
CHICAGO (Sun-Times Media Wire) - The FBI is offering a $1,000 reward for information leading to the arrest of a bank robber who has struck three northwest suburban branches in less than a month.
The most recent robbery happened about 1:30 p.m. Wednesday at a BMO Harris Bank branch at 94 Kennedy Drive in Carpentersville, according to the FBI. The prior robbery happened about a half hour earlier at the U.S. Bank branch at 1301 Irving Park Road in Hanover Park, while the first heist took place about 3 p.m. Sept. 22 at another BMO Harris Bank branch at 40 S. Barrington Road in South Barrington.
The robber is described as a 6-foot tall man, thought to be in his mid 30s, with facial acne, unkempt hair, patchy facial hair, a light complexion and a thin build, the FBI said.
The suspect was seen wearing black pants, a dark-colored zipped sweatshirt, a dark blue baseball cap, black glasses and black shoes, the FBI said. He was also carrying a large, tan-colored shoulder.
Anyone with information about the suspect should call the FBI's Chicago Field Office at (312) 421-6700. A reward of up to $1,000 is being offered for information that leads directly to his arrest.