FBI hunts for Evanston bank robber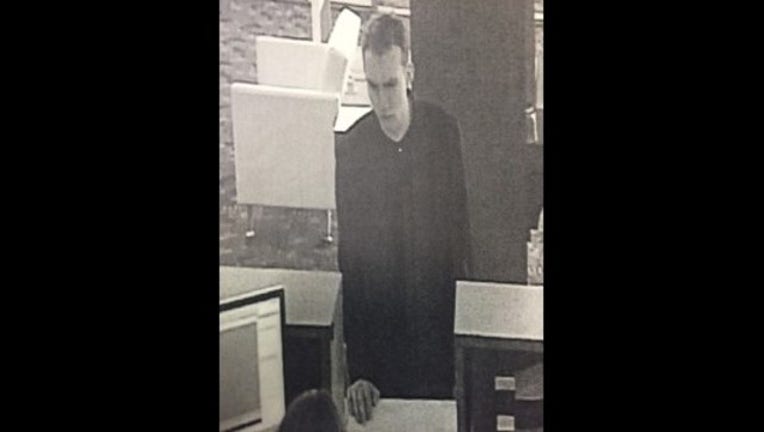 article
EVANSTON (Sun-Times Media Wire) A tall man walked into a U.S. Bank in Evanston on Friday and walked out with $3,000 that did not belong to him.
He walked into the U.S. Bank branch at 1325 W. Howard at 3:05 p.m. and handed a teller a note demanding money, according to the FBI and Evanston police. He made off with $3,000, police said.
The robber is described as a blond white man in his 20s, between 6-foot-1 and 6-foot-4, weighing 165 pounds and wearing a long-sleeved sweater, blue jeans, and gym shoes, the FBI said.
He walked west out of the bank on the south side of Howard and was last seen behind the strip mall across the street, the FBI said. A black blazer that the robber may have been wearing was found in an alley in the 7500 block of North Western in Chicago, police said.
Anyone with information should call the FBI at (312) 421-6700.