FBI offers $5K reward for man wanted for teen's 2009 murder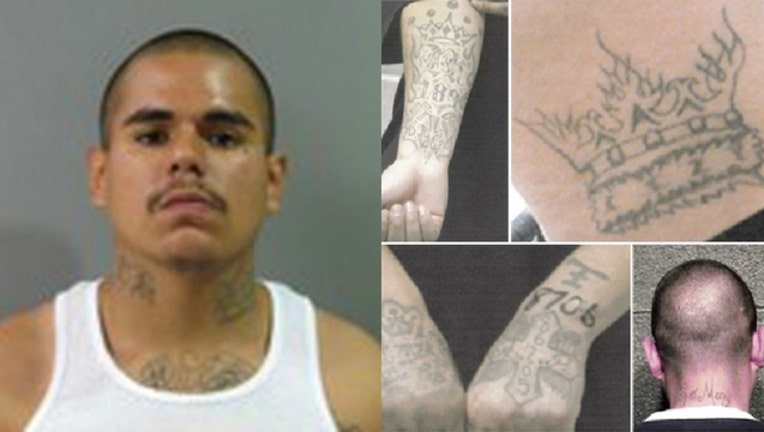 article
CHICAGO (Sun-Times Media Wire) - The FBI is offering a $5,000 reward for information about a former Oak Lawn man wanted for the brutal murder of a 15-year-old boy seven years ago on the Southwest Side.
A group of Latin Kings beat 15-year-old Alex Arellano with baseball bats, ran him over with a car, shot him in the head, and set his body on fire on May 1, 2009, the Chicago Sun-Times previously reported. He was on his way to a friend's birthday party when he was attacked because he refused to "throw up a crown" in support of the Latin Kings.
Luis Macedo, 28, was identified by authorities as the leader of the attack, but was never arrested, according to the FBI. He was charged with one count of first-degree murder in Cook County Circuit Court on July 21, 2009, and has been the target of a nationwide manhunt since a federal criminal complaint was filed on May 27, 2010, to charge him with unlawful flight to avoid prosecution.
Macedo is described as a 5-foot-5, 130-pound Hispanic man with black hair and brown eyes, the FBI said. He has multiple tattoos, including: A crown on the left side of his neck; the words "so many" on the back of his neck; a five-pointed crown with the number 187 and an upside-down pitchfork on his right forearm; a cross with wings and "86 – 05 R.I.P." on it on the top of his left hand; and the word "amor" with a crown on the top of his right hand.
He hasn't been seen in the Chicago area since the attack, according to the FBI. His last known address was in the 6200 block of West 90th Place in Oak Lawn, and authorities believe he has relatives and associates in Florida.
Macedo has been known to use a variety of aliases, including "Ye-Ye," Luis Mecebo, Luis M. Macedo, Louis Macedo, Louis M. Macedo, Luis M. Maczdo and Luis M. Mercado, the FBI said. He has used March 2, 1988, and Feb. 3, 1988, as his date of birth.
Macedo should be considered armed and dangerous, according to the FBI. A reward of up to $5,000 is being offered for information leading to his arrest. Anyone who recognizes him or has information about his whereabouts should contact the FBI at (312) 421-6700.
Four other people have been convicted in connection with Arellano's death. Erick Ortiz, 22, was convicted in a bench trial in August 2013. He is currently serving a 60-year sentence for three counts of murder, according to Illinois Department of Corrections records.
Alisa Campos, 28; and Edgar Silva, 22, pleaded guilty to their roles in the killing. Campos is currently serving a 23-year sentence for murder, while Silva is serving a 20-year sentence for voluntary manslaughter, IDOC records show.
Jovanny Martinez, 22, was convicted of two counts of murder in June 2013. He is currently serving a 50-year sentence, according to IDOC.