February goes down tied for coldest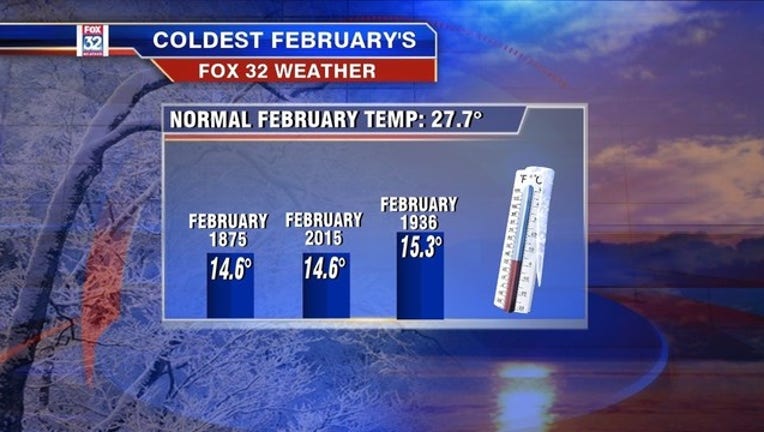 article
February of 2015 went down tied with February 1875 for coldest on record.
The average temperature for the month was 14.6 degrees.
February was also tied for 10th coldest month overall on record.
February 1st recorded a daily snowfall record of 16.2 inches. The previous was held back in 1911 when 13.7 inches of snow fell. February 1st also goes down as the snowiest day on record in February.
It was the 3rd snowiest February on record with 26.8 inches. In fact, there was at least 1 inch or more of snow on the ground every day of the month. This has only happened 6 times on record in February.
February 19th recorded of low of -8 breaking the old record of -7 set back in 1936. We also broke a record cold high on the same day of 4 breaking the old record of 9 set back in 1936.
February 28th recorded a low of -10 breaking the old record of 0 set back in 1884. This was also the 2nd latest temperature of -10 or colder.
There were 8 days of below 0 temperatures which is tied for 5th most.
February 2015 had 23 days colder than 32 degrees which is 3rd most and only 1 40 degree or higher day which is tied for 3rd least.
The outlook for March does not good with the Climate Prediction Center forecasting a cooler than normal March.