FLORENCE AFTERMATH: Dam breach at Duke plant; coal ash could spill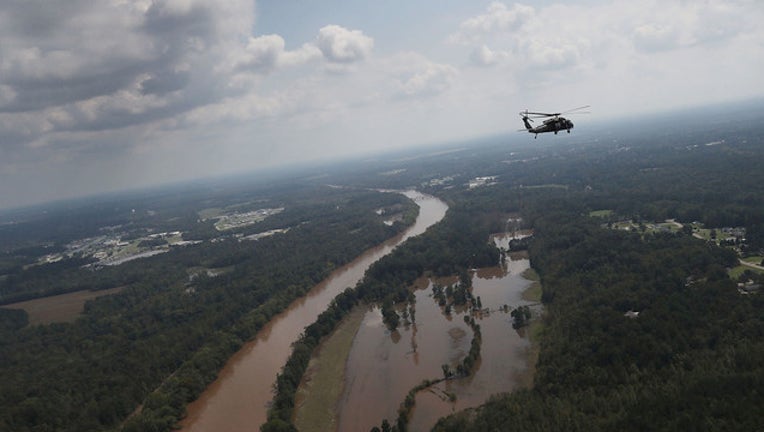 article
CHARLOTTE, NC (FOX 46 WJZY) - A dam containing a large lake at a Wilmington power plant has been breached by floodwaters from the storm Florence, and coal ash from an adjacent dump might be flowing into the Cape Fear River.
Duke Energy spokeswoman Paige Sheehan told The Associated Press on Friday that floodwaters were continuing to overtop an earthen dike at the north side of Sutton Lake, a 1,100-acre (445-hectare) reservoir at the L.V. Sutton Power Station.
That water has caused breaches in the dam on the south end of the lake, which is flowing back into the river.
Sheehan said floodwaters also had overtopped a steel retaining wall containing one of three large coal ash dumps lining the lakeshore.
Sheehan says Duke can't rule out that ash might be escaping and flowing into the river.