Four charged in carjacking of man taunted with 'Don't vote Trump!'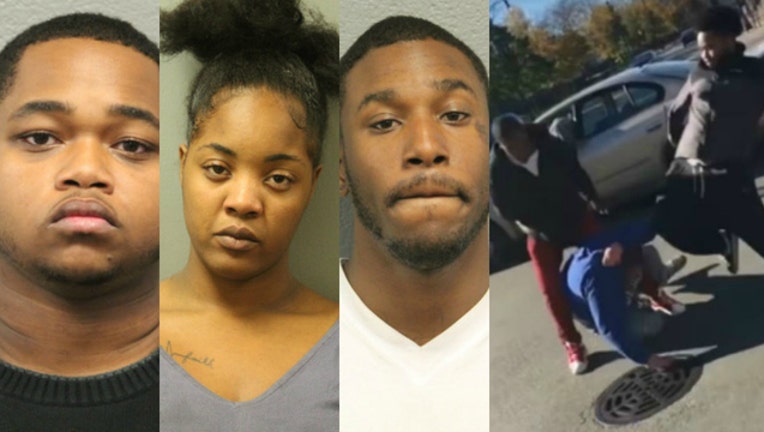 article
SUN-TIMES MEDIA WIRE - Four people have been charged in connection with a West Side carjacking caught on video that showed people heckling a man about voting for Donald Trump while he was beaten.
About 12:45 p.m., officers responded to a battery in the 1100 block of South Kedzie, according to Chicago Police. The 50-year-old man told police he was beaten up after a traffic-related argument with three males and two females, police said.
One of the male suspects got in the man's car and left the scene, police said. The man was dragged as he held onto the car's window. He was taken to Mount Sinai Hospital for treatment and released.
Julian Christian, 26, of the 2500 block of South 14th Avenue in Broadview; Dejuan Collins, 20, of the 9500 block of South Avalon; Rajane Lewis, 21, of the 7800 block of South Euclid; and a 17-year-old girl were each charged with a felony count of vehicular hijacking in connection with the incident, police said Friday.
The four were taken into custody Thursday, police said.
At least three males can be seen in the YouTube video repeatedly punching and kicking a man in a blue sweatshirt. In the background, a man and woman can be heard yelling.
"You voted Trump?" they ask, laughing. Then: "Don't vote Trump!"
Despite those taunts, and the YouTube video headline calling the victim a "Trump voter," the police did not say how the victim actually voted in the presidential election.