France, Germany latest countries to suspend AstraZeneca COVID-19 vaccine amid blood clotting reports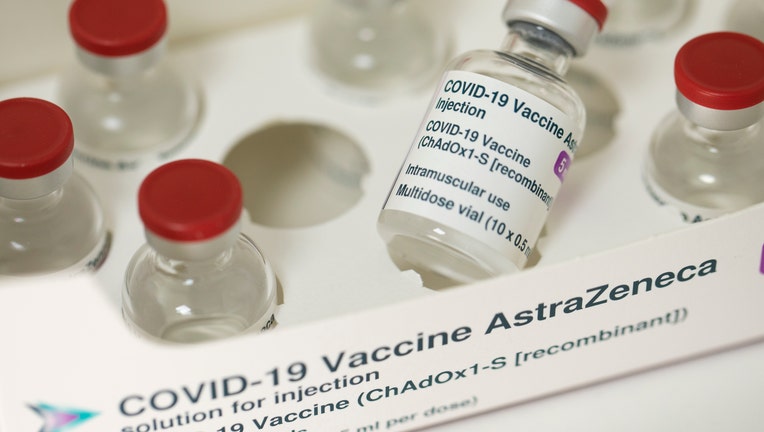 article
Two more countries on Monday announced they are suspending use of AstraZeneca's COVID-19 vaccine following reports of blood clots in some people, though health authorities continue to have no evidence the vaccine was responsible. 
After sticking by the shot last week, officials in Germany announced they're pausing use. Officials in France made their announcement shortly after. 
Germany's health minister said the decision was taken on the advice of Germany's national vaccine regulator, the Paul Ehrlich Institute, which called for further investigation into seven reported cases of clots in the brains of people who had been vaccinated.
"Today's decision is a purely precautionary measure," Jens Spahn said.
French President Emmanuel Macron made the announcement at a news conference that French authorities have decided to suspend shots at least until Tuesday afternoon, when the European Medicines Agency will issue its recommendation over the vaccine. He didn't elaborate on the reasons for the decision.
He said France hopes to be able to vaccine again with AstraZeneca shots "soon."
The European Medicines Agency has said it is looking into the clotting reports but that vaccinations should continue in the meantime. AstraZeneca and global health authorities insist the shot is safe.
Denmark was the first country to halt its use of the AstraZeneca COVID-19 vaccine last week after reports of blood clots in some people, including one person who developed multiple clots and died 10 days after receiving at least one dose. Danish health authorities said the suspension would last for at least two weeks while the cases were investigated, even as they noted that "at present, it cannot be concluded whether there is a link between the vaccine and the blood clots."
Norway, Iceland, Bulgaria, Thailand, and Congo soon followed suit. On Saturday, Norwegian authorities reported that four people under age 50 who had gotten the AstraZeneca vaccine had an unusually low number of blood platelets. That could lead to severe bleeding. Shortly afterward, Ireland and the Netherlands announced that they, too, were stopping their use of the AstraZeneca vaccine temporarily.
RELATED: Ireland is latest country to pause AstraZeneca COVID-19 vaccine following blood clot reports
 Italy and Romania have also stopped using shots from one particular batch. Austria also halted use of doses from a single, but different, batch. 
That decision followed the death from blood clots of a 49-year-old 10 days after she had been vaccinated, and the hospitalization of a 35-year-old woman. Experts concluded neither complication was related to the vaccine, and Austria's chancellor said Friday that he, himself, would be willing to receive the shot "to show that I have trust in this vaccine."
"Experts here have a clear opinion and this vaccine is being used in many countries around the world, and it is already being used by tens of millions," Sebastian Kurz said.
In fact, nearly every country that issued a suspension acknowledged it had no evidence the vaccine had caused the blood clots. Health experts have pointed out that the people most likely to currently be receiving COVID-19 vaccinations are also more likely to have other health problems, which could put them at higher risk for blood clots.
Blood clots can travel through the body and cause heart attacks, strokes and deadly blockages in the lungs.
AstraZeneca has said that there is no cause for concern with its vaccine and that there were fewer reported thrombosis cases in those who received the shot than in the general population.
This story was reported from Detroit. The Associated Press contributed