Gambling proposal would add casinos in 6 places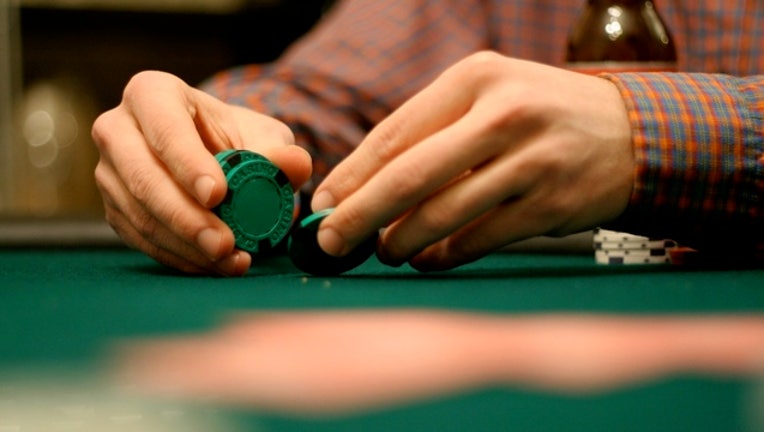 article
SPRINGFIELD, Ill. (AP) - A proposal to expand casino gambling in Illinois would put new casinos in six locations, raising revenue for a cash-strapped state that's been without a spending plan for two years.
The massive gambling expansion is part the wide-ranging "grand bargain" to end Illinois' two-year deadlock over an annual spending plan. Although the grand bargain was derailed this past week, the casinos plan did get the endorsement of the Senate.
The measure is in the mix to raise revenue and draw votes from areas of the state that could cash in on what has been a lucrative industry for a quarter-century.
Despite Senate approval, the gambling legislation can't move forward unless accompanied by the dozen or so other bills in the grand bargain. The overall spending deal is on hold after Republican Gov. Bruce Rauner voiced opposition to remaining parts of the plan.
Here's what the gambling proposal would do:
___
LUCKY SIX
Licenses would be authorized for Chicago; undetermined locations in Lake County, north of the city, and in its south suburbs; Rockford; Danville in east-central Illinois; and Williamson County in southern Illinois.
For the first time, any casino, including existing ones, could be on land, ending the "riverboat gambling" theme that paid homage to 19th century Illinois.
Chicago was originally off-limits to casinos because of competition with area horse racing. Supporters say a Windy City casino would boost tourism and keep Illinois gamblers from going to Indiana to wager.
___
BLACKJACK BUDGET BALANCING
An analysis of the measure - which is sponsored by Democratic Sen. Terry Link of Waukegan - found it would bring the state nearly $1 billion in setup fees. For example, the Chicago and south suburban sites would pay a license fee of $100,000 and $30,000 per gambling position - that is, a slot machine or seat at a blackjack table.
In addition, there would be construction jobs and permanent casino jobs in each of the communities, along with trickle-down effects.
"The doors would be open for conventions, which is something that southern Illinois does not have," said Republican Sen. Dale Fowler of Harrisburg, whose district includes Williamson County.
___
A COMPETITIVE ROLL OF THE DICE
The boon behind legalized casinos has been the tax rates; gross receipts on the state's most lucrative boats are taxed at 50 percent. But if new casinos are introduced, existing gambling houses would suffer, so the measure adjusts the tax rate to as low as 16 percent for table games and 20 percent for slot machine revenue.
The Commission on Government Forecasting and Accountability, the Legislature's bipartisan fiscal agent, found that annual revenue would be $560 million, only about 18 percent more than currently collected.
___
SPREADING THE WEALTH
To help ease the strain on operations, the legislation would allow existing casinos to expand gambling seats by 400.
The legislation would also allow four horse racing tracks to add slot machines and Chicago airports to install machines in terminals.
___
THE DOWNSIDE
Anita Bedell, director of Illinois Church Action on Alcohol and Addiction Problems, questions the measure's impact on the state's bottom line - and its people.
"Every time you expand gambling, you create more costs," she said.
For every $1 gambling brings the state, taxpayers dole out $3 to address the accompanying uptick in addiction, crime and bankruptcy, she said.
She also questions the logic of expanding casinos when their revenue is falling because of competition from storefront video gambling.
___
The bill is SB7.