Grubhub laying off 400 people, including Chicago-based workers
CHICAGO - Chicago-based food delivery company GrubHub is laying off about 15% of its workforce in an effort to reduce costs and stay competitive, according to an email sent to employees.
Grubhub CEO Howard Migdal announced the decision in a company wide message on Monday morning, which impacts about 400 of its corporate staff.
"As a result, today we have made the very difficult decision to reduce headcount at Grubhub by around 15%, leading to the loss of roles for approximately 400 of our passionate and talented teammates," Migdal said in the email.
Migdal said the roughly 400 employees impacted by the round of layoffs would be notified of their terminations throughout the day Monday, and the company will be "prioritizing people's wellbeing and supporting them in their next steps and future success."
SUBSCRIBE TO FOX 32 ON YOUTUBE
A spokesperson said laid-off workers will get 16 weeks' severance, or two weeks for every year of service, whichever is greater, while also getting outplacement help.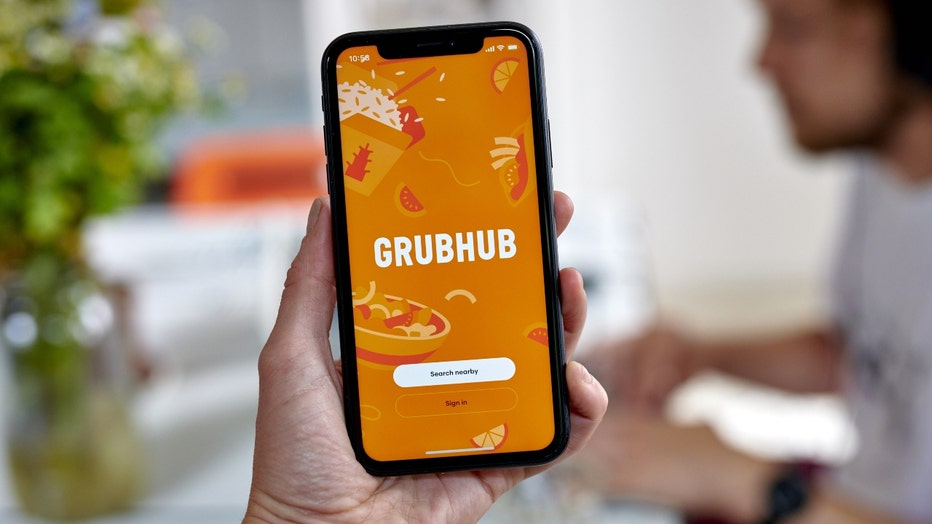 The Grubhub logo on a smartphone in the Brooklyn borough of New York, US, on Friday, July 8, 2022. (Gabby Jones/Bloomberg via Getty Images / Getty Images)
Grubhub employs 850 at its Chicago headquarters and another 2,000 nationally. A spokesperson said the cuts in Chicago should be in line with the 15% reduction, indicating that around 120 layoffs are due locally. The layoffs do not impact drivers or employees at restaurants that work with Grubhub.
Migdal joined GrubHub earlier this year after having served as CEO of food delivery company SkipTheDishes in Canada, owned by Amsterdam-based JustEatTakeaway.com.
Since joining GrubHub, Migdal said he's dedicated time to learning about the business, the market and the needs of restaurants and its customers.
And while Migdal says GrugHub has "a solid foundation", the company needed to make "some tough decision" in order to remain successful long-term.
"We operate in a highly competitive and constantly evolving industry, and we need to continually look at whether we are set up in the right way to deliver for our diners, restaurants and delivery partners. While our business has grown since our 2019 pre-pandemic levels, our operating and staff costs have increased at a higher rate," Migdal wrote.
"Rightsizing the business for where we are now – which includes ensuring we have the right resources and organizational structure focused on the right priorities – will allow us to be more agile, make bolder bets and take advantage of all of the opportunities on our doorstep."
But the company, owned Just Eat Takeaway, continues to lose money and is up for sale. Last year, Just Eat Takeaway took a charge of $4.94 billion to write off the value of its 2021 acquisition of Grubhub, according to an earnings report.
Just Eat Takeaway is due to report half-year results next month. In its annual results for 2022, it reported a loss of about $6 billion, mostly to cover write-offs for its acquisitions. It said that at the end of 2022, it had cash or cash equivalents on hand of around $2.2 billion.
The company said then that results are improving and it has a strong capital position that includes access to a revolving credit line of about $430 million.
The Sun-Times Media Wire contributed to this report.