Hastert seeks $1.7 million in hush money repayment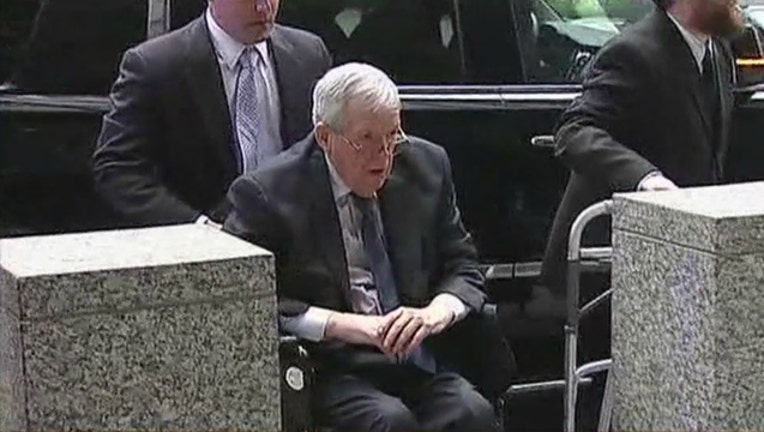 article
CHICAGO (SUN TIMES MEDIA WIRE) - Imprisoned former U.S. House Speaker Dennis Hastert is asking a Kendall County judge to throw out the breach of contract suit brought against him by "Individual A" and to order the unnamed sexual abuse victim to repay Hastert $1.7 million in hush-money, the Chicago Sun-Times is reporting.
In a counterclaim filed Thursday, attorneys for Hastert — who is serving a 15-month sentence at a Minnesota federal prison for financial crimes related to making the hush money payments — said any agreement between him and "Individual A" would be required to stay "confidential for the remainder of his life."
Through his attorney, Hastert "denies the existence of a valid and enforceable contract" with Individual A. If a contract existed, though, then Individual A was the one who "breached that obligation."
When federal investigators started looking into Hastert's finances, the former speaker had already paid Individual A $1.7 million of an alleged $3.5 million agreement between the two.
The man, who knew Hastert from his childhood and is now middle-aged, breached that oral contract of confidentiality when he spoke to investigators, the filing stated.
Kristi Browne, Individual A's attorney, issued a statement Thursday afternoon, saying:
"Mr. Hastert has decided that rather than live up to his promise to compensate his victim for his molestation and resulting injury, he will ask his victim to pay him. He admits to agreeing to make payments, but then denies that it is an agreement that he has to keep. His response is predictable and we look forward to entering the discovery phase of the case."
In his lawsuit, Individual A is seeking to be awarded the remaining $1.8 million that Hastert agreed to pay.
Hastert is asking the judge to rule against Individual A in the breach of contract suit and order him to repay the former speaker $1.7 million.
The next hearing is scheduled for March 8.
Browne previously said her client was not extorting Hastert, but approached the former House speaker in 2010 seeking compensation for the trauma he'd suffered in the decades since Hastert assaulted him when the man was a teenager on the Yorkville wrestling team.
Hastert quit his teaching job when he took a spot in the state Legislature, then went on to become the longest-serving Republican speaker of the House. Hastert resigned from Congress in 2007 and began a lucrative career as a lobbyist.
Hastert pleaded guilty to federal charges of structuring financial transactions to hide money he was paying to Individual A. At his sentencing hearing last spring, Hastert admitted to molesting several former students, including Scott Cross, the brother of former Illinois House Minority Leader Tom Cross, who testified at the sentencing hearing.
Individual A did not testify at Hastert's sentencing and has refused media requests for interviews.