Head of search for Chicago top cop asks why no one called 911 after Officer Aréanah Preston was fatally shot
CHICAGO - Anthony Driver says he hasn't "been right" since attending the funeral of Chicago Police Officer Aréanah Preston last week.
The man who is leading the search for Chicago's top cop said Tuesday he has been troubled that no one called 911 in the 30 minutes that Preston lay dying after she was shot while coming home at the end of her shift earlier this month.
"The community has lost so much trust in the system that not a single person dialed 911," Driver said during a forum on community policing hosted by the City Club of Chicago.
Preston had just gotten out of her car in the early hours of May 6 and was still wearing her uniform when she exchanged gunfire with a group of teens attempting to rob her, according to police and prosecutors.
ShotSpotter, the city's gunshot detection system, picked up the rounds in the 8100 block of South Blackstone Avenue but officers were not dispatched to the block for another 20 minutes, after an alert from Preston's Apple Watch.
SUBSCRIBE TO FOX 32 CHICAGO ON YOUTUBE
It took another 13 minutes for an officer to arrive at the scene. No 911 calls were logged about the shooting, according to police communications.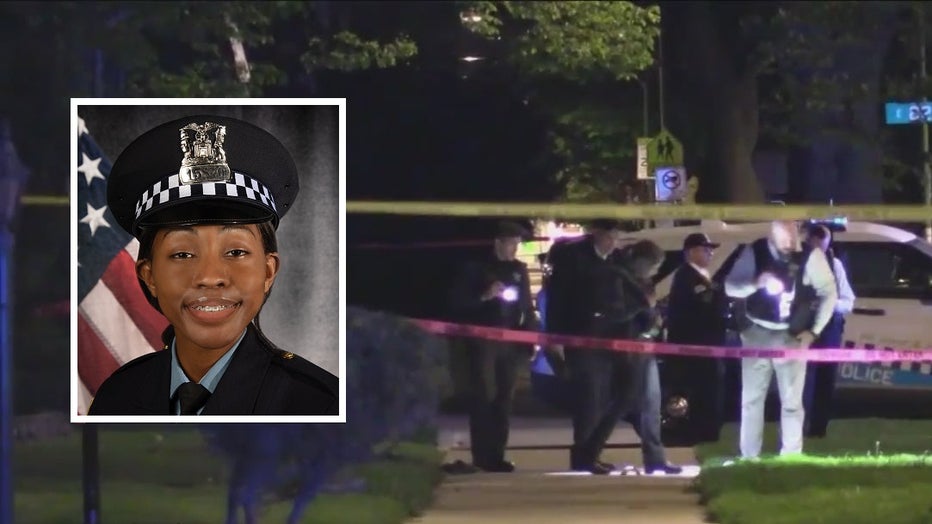 "It really personifies how deep trouble is that we're in, where you can lose somebody that is so bright and has so much to offer our city on one hand (and) on the other hand, they're backlogged so badly that nobody can respond to it for 30 minutes," Preston said.
Officials have not provided a clear explanation on why it took police so long for an officer to get to the scene.
Driver said the circumstances of the shooting need to spark conversations in the community as well as the department.
"I wore this button," Driver said, referring to a memorial pin for Preston. "I wear it on purpose because there's some tough conversations that I need to have with my community as well, like with Aréanah Preston, she's an officer but was she not one of ours? Was she not from our community? Did she not grow up here and live and have very similar experiences to us?"
Driver said the shooting points to challenges the new superintendent must face, but he declined to directly answer questions about the search or potential candidates.
Asked what kind of person should lead the department, Driver said he would not want anyone who has applied to be influenced by his answer. He said the commission expects to begin speaking with applicants in the next week.
A majority of the 53 people who have applied to fill the position work for or have worked in the Chicago police department.
Driver has previously said the next superintendent should be "somebody who's actually present in the communities. … They have buy-in from rank-and-file and the brass. Buy-in from the City Council. Buy-in from different stakeholders. Somebody who's very collaborative."
Applications closed earlier this month and the commission is set to deliver its three top choices to Mayor Brandon Johnson on July 14.