Heather Mack gives up custody of baby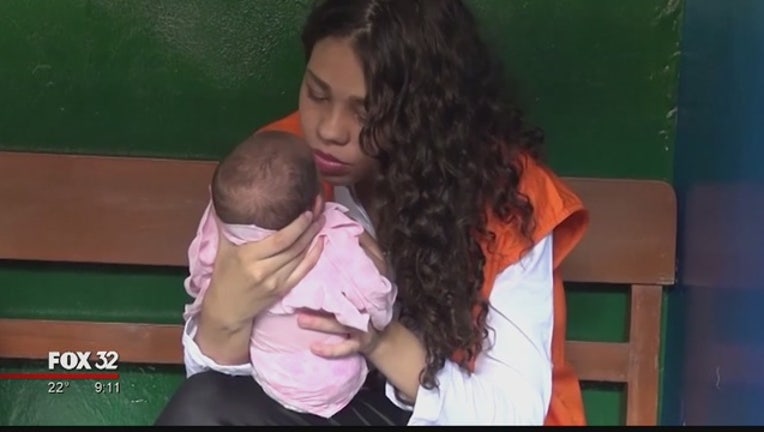 article
BALI, Indonesia (AP) - An American woman convicted in her mother's "suitcase murder" in Indonesia gave custody of her young daughter on Friday to an Australian woman until her release from prison.
Heather Mack is serving a 10-year sentence for assisting her boyfriend Tommy Schaefer in Sheila von Wiese-Mack's murder, in which the body was stuffed in a suitcase. Schaefer was sentenced to 18 years in prison.
The baby girl, Stella Schaefer, was born shortly before her parents were convicted in 2015. Under Indonesian law, she was allowed to live with her mother in her cell in Kerobokan prison until she turned 2 years old on Friday.
Prison chief Tony Nainggolan said the girl's development will be supervised by government social workers.
"We will allow the girl to meet her mother any time," Nainggolan said.
Mack, 21, broke down in tears as she gave Stella to Oshar Putu Melody Suartama, an Australian woman married to a Balinese man, said Mack's Indonesian lawyer, Yulius Benyamin Seran.
He said Suartama, who has two sons and lives in Bali, befriended Mack when the couple was first detained for murder. She helped Mack as an interpreter and supported her during the trial.
"She is the right person to raise Stella, she loves her," Seran said.
Von Wiese-Mack's badly battered body was found stuffed in a suitcase inside the trunk of a taxi at the St. Regis Bali resort. She reportedly did not approve of her daughter's relationship with Schaefer.