Rosemont mall shooting: Man killed, girl wounded in shooting at Fashion Outlets of Chicago
ROSEMONT, Ill. - A person of interest was taken into custody Friday night after a man was killed and a 15-year-old girl was wounded in a shooting at the Fashion Outlets of Chicago mall in Rosemont, police said.
The shooting happened about 7:08 p.m. inside the mall, 5220 Fashion Outlets Way, and was an "isolated incident", not an active shooter situation, Rosemont police said.
Officers found 20-year-old Joel Valdes, of Skokie, lying on the ground of the first floor's south hallway, a short distance from the food court, with multiple gunshot wounds. Valdes was rushed to a nearby hospital, where he was pronounced dead, Balogh said. 
DOWNLOAD THE FOX 32 NEWS APP FOR BREAKING NEWS ALERTS
The other victim, a 15-year-old girl, was found inside a bathroom near the food court with a gunshot wound to the right wrist and a graze wound to her leg. She is in stable condition, said Sgt. Joe Balogh of the Rosemont Public Safety Department.
There were reports of a third gunshot victim, Balogh said, but no further victims have been found.
The alleged shooter, described as a male in his mid-twenties with a mask covering his face, left the scene of the shooting in a 2008 Maroon-colored Honda, Balogh said. The vehicle was later located out of town along with its owner, who is currently being questioned and is considered a person of interest, Balogh said.
It is unknown if the driver of the vehicle is the person who is believed to have fired shots. No other persons have been identified, Balogh said.
The shooting is believed to have been an isolated incident and that the alleged shooter targeted Valdes, Balogh said.
"We want to urge the public and let them know this area is safe. This was an isolated incident, there was not an active shooter here," Balogh said in a press conference Friday night.
One weapon was recovered from the scene as is being processed as evidence, Balogh said.
Following the initial call, officers worked to systematically clear the mall building and parking garage, police said. The mall was cleared of guests by about 11:15 p.m., Balogh said. A gun was found at the scene and is being processed as evidence.
The mall was released back to management following police's investigation, Balogh said. Extra police presence will be in and around the area when the mall reopens.
About 10 a.m. Saturday, seemingly confused and frustrated shoppers arrived to find the mall was not open. Later Saturday morning, some shoppers left exclaiming "We don't know what is going on!"
The mall reopened just after noon.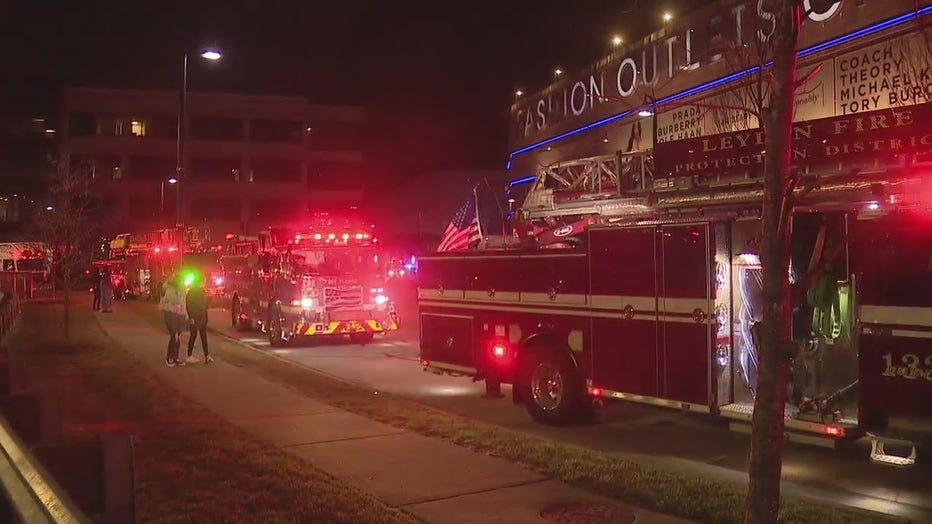 A police patrol vehicle and an unmarked squad car could be seen parked in front of the mall Saturday afternoon.
Any person who may have further details surrounding the shooting is urged to contact the police department tip line at 224-585-2865.
As he spoke, police in SWAT gear holding rifles canvassed outside the mall Friday night while others cleared inside the mall. Shoppers still in the mall had been moved to secure locations but were as of 10 p.m. were unable to leave as police continued to investigate, Balogh said.
A witness spoke to FOX 32 about the shooting, saying she heard a "thunderous roar" and then "everybody started running."
Sun-Times Media Wire contributed to this report.