High school student removed from team after helmet incident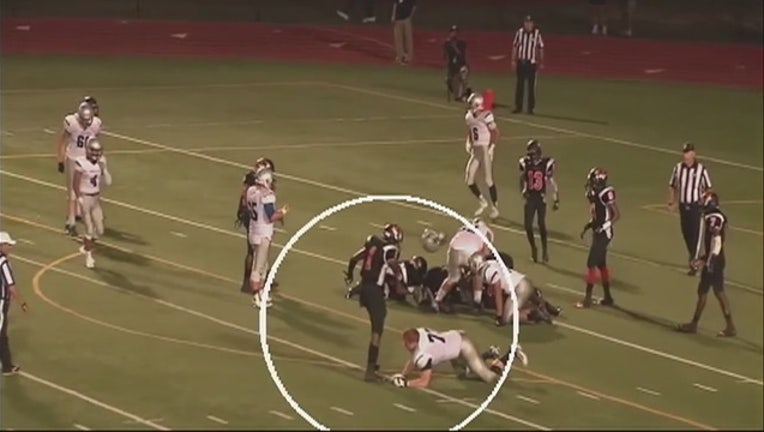 article
LINDEN, N.J. (AP) — A New Jersey high school football player who was captured on video apparently hitting an opposing player with that player's own helmet was removed from the team on Wednesday while police investigate the incident.
"The brutal action taken by this young man is simply unacceptable and will not be condoned," Linden School Superintendent Danny Robertozzi said in a statement.
The school board is pursuing the "severest disciplinary measures permitted under law," Robertozzi said.
However, the board said it cannot lawfully comment on the specific disciplinary action taken.
The student's name was not released because of his age.
Linden High School played Immaculata High School at home on Friday night. Videotape showed the Linden defensive lineman apparently pull the helmet off his opponent and hit the player on the forehead with it. The Immaculata player stood up after the hit.
A referee penalized the Linden player for unsportsmanlike conduct, but did not remove him from the game.
The Immaculata player was taken to a hospital, where he received 10 stitches for a contusion.
Robertozzi said his player's action on the field "is contrary to the type of sportsmanship Linden requires from its student athletes." The school board will stress to all its athletes that such "egregious conduct" will not be tolerated, the superintendent said.
Linden Police Capt. James Sarnicki said the police department's juvenile bureau investigation was ongoing.
Immaculata said it received an apology from Linden school officials.
Immaculata beat Linden 26 to 6.