Homemade bomb found on California golf course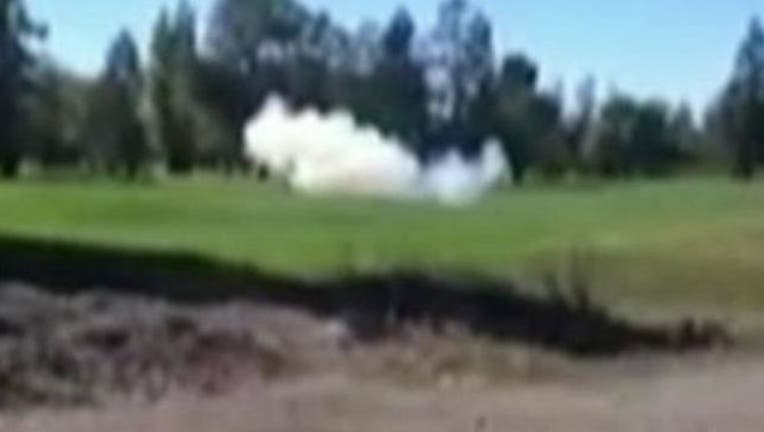 article
ROHNERT PARK, Calif. (AP) — Police say a 49-year-old man has been arrested after a homemade bomb was found on the 18th fairway of a Northern California golf course.
Rohnert Park police Sgt. Jason Krauss says the "acid bomb" capable of spraying debris across a radius of about 50 feet was found at Foxtail Golf Club.
He said maintenance workers found the device — made with a large water bottle — along with a second one that had already detonated nearby.
Krauss tells the San Francisco Chronicle that a bomb squad moved the explosive device to the course's driving range and detonated it.
The golf course and club house were evacuated, and no one was injured.
Krauss says Kevin Hornbuckle of Rohnert Park was arrested on suspicion of possession and manufacture of a destructive device.