Idaho couple create chicken coop shaped as a UFO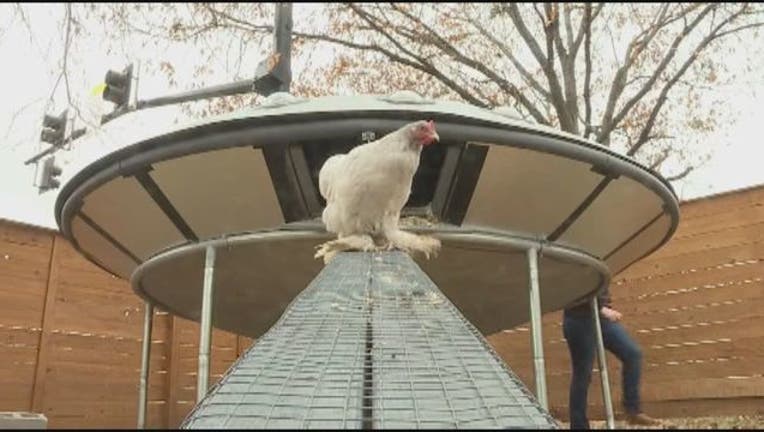 article
BOISE, Idaho (FOX 13) - There's a chicken coop in Idaho that is not of this world.
Well, it's actually made here on Earth, but it looks like a UFO. A Boise couple put it together over the summer because of their love of all things extraterrestrial.
"We kind of brainstormed how we were going to build that classic shape, and the first discussion was out of wood, but we really wanted something a little more curvy," said Ellen Deangelis. "We just decided that satellite dishes were going to be perfect for what we needed.
The coop has blinking lights as you would expect from  UFO, and the inside is climate-controlled, to keep the chickens warm at night.