Illinois Democrats, minus Biden, boost election hopefuls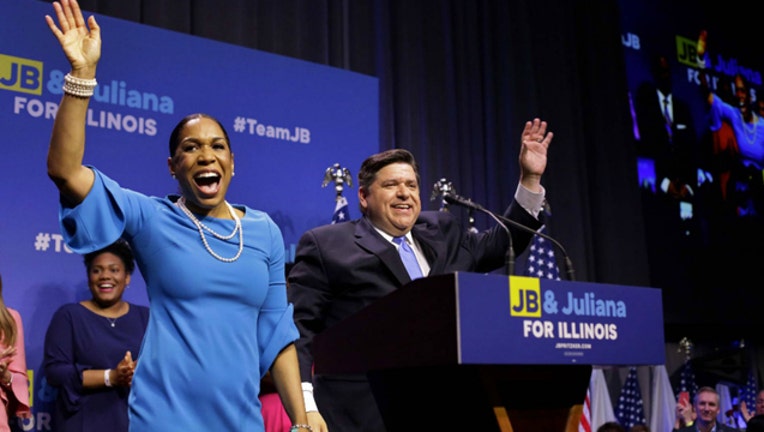 article
SPRINGFIELD, Ill. (AP) - Close to 3,000 Illinois Democrats have converged on Springfield to kick off the fall election campaign despite a cancellation by keynoter Joe Biden.
Illness sidelined the former vice president. Pinch-hitting at Thursday's Democratic County Chairs Association brunch was the Democratic mayor of South Bend, Indiana .
Pete Buttigieg (BOO'-tah-juhj) rallied the crowd with criticism of Illinois Gov. Bruce Rauner and fellow Republican President Donald Trump. He says Democrats need to find challengers to GOP candidates up and down the ticket.
J.B. Pritzker is the Democrats' nominee for governor. He ridiculed Rauner's policies sand said that "the promise of Illinois outweighs the problems of Illinois."
Pritzker sidestepped reporters' questions about the specific rates he proposes be part of a graduated income tax. He says that must be negotiated with the Legislature.