Illinois House expunges Democrat's threatening remark from record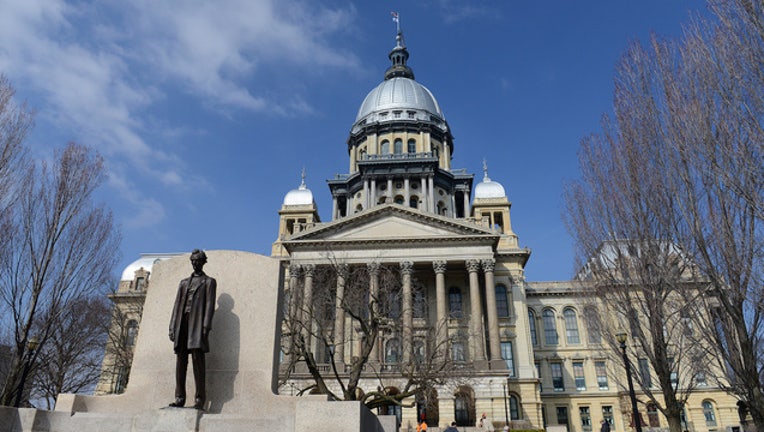 article
SPRINGFIELD, Ill. (AP) - The Illinois House took the rare step Wednesday of erasing from its record a Democratic legislator's remark suggesting she'd like to infect the water supply of a GOP colleague's loved ones with "a broth of Legionella."
Rep. Stephanie Kifowit apologized for the indelicate comment she made about Lombard Republican Peter Breen Tuesday during floor debate on legislation involving the deadly Legionnaire's disease crisis at a Quincy veterans' home. Legionella is the water-borne bacteria which, when inhaled, can cause the sometimes-fatal, flu-like malady of Legionnaire's.
Kifowit, a House member since 2013, initially said her words were mischaracterized. But Wednesday she asked to strike "the comments that were personally directed to Rep. Breen." The House voted 110-0 to clear the remarks from the record.
"The comments were in poor choice and I did apologize to him personally," she said.
Breen, the Republican floor leader who last month narrowly lost re-election to a third term, accepted Kifowit's apology. But he noted that if she had made the statement elsewhere, "she'd be in custody." Instead, he said, her declaration was "met with applause instead of handcuffs."
"We can continue down our current path of worsening threats and even violence, or we can make the difficult decision to take the path upward to civility and decency," Breen said. "On our current downward course, we are headed toward mob rule."
The legislation, which became law when the House voted to override a veto by Gov. Bruce Rauner, raises the cap on compensatory awards in injury lawsuits against the state to $2 million from $100,000. It was inspired by the Quincy Legionnaire's disaster, which has led to the deaths of 14 people since 2015.
Breen opposed increasing the cap, to which Kifowit, a military veteran, responded that she wanted "to make a broth of Legionella and pump it into the water system of his (Breen's) loved ones, so they can be infected, they can be mistreated."
"I hope that this is a first step for all of us to move toward, even in vehement disagreement, a higher and more professional discourse," Naperville GOP Rep. Grant Wehrli said.
Wehrli was on the other side in July 2017. During a two-year state budget crisis that threatened to thrust the state's credit rating into "junk" status, he objected to Democratic House Speaker Michael Madigan's abrupt adjournment of a weekend session by screaming, "Speaker Junk!"
Wehrli in turn received an apology in May from the staid Majority Leader Barbara Flynn Currie, a Chicago Democrat, who called him an "idiot" unwittingly before a live microphone.
Scrubbing the record is rare. The House did it in 2001 when former Democratic Rep. Jack Franks of Marengo, debating health care lawsuits, used the hypothetical example of a phalloplasty, or penis enlargement, procedure undergone by then-House Republican Leader Lee Daniels of Elmhurst.