Illinois Navy sailor Seamus Gray has been missing for one month
LAKE COUNTY, Ill. - Tuesday marked one month since a U.S. Navy sailor mysteriously disappeared in Chicago's north suburbs.
Seamus Gray, of Florida, was stationed at the Great Lakes Naval Station in Lake County.
Investigators say Gray was last seen leaving the Ibiza Nightclub on Genesee Street in Waukegan. The 21-year-old went missing after going out for St. Patrick's Day and never made it back to base.
SUBSCRIBE TO FOX 32 CHICAGO ON YOUTUBE
Teams have searched for Gray from Waukegan to North Chicago.
"Everybody is a little downhearted that they weren't able to find him and put some kind of closure to this. We're not going to stop our efforts in our investigation. Our investigation is definitely going to continue. If we develop any other leads, we definitely will be coming back out if that's what our leads takes us to. At this time though we just felt like we've hit everything we can," said Waukegan Police Commander Scott Chastain.
Surveillance camera footage shows what appears to be a brief altercation between Gray and four others.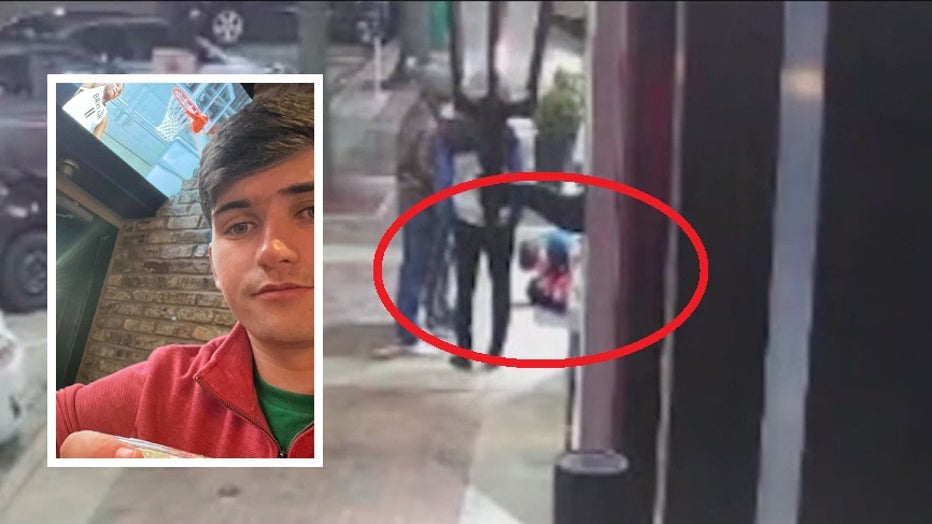 Desperate for answers, Gray's mom who lives in Florida, traveled to Waukegan to take part in the search.
"I would like everybody's help to find my son," said Kerry Gray. "I'm here, I'm going through dumpsters looking for my son."