Illinois Navy service member reported missing after night out at bar in Waukegan
LAKE COUNTY, Ill. - Waukegan police are asking for the public's help locating a missing Navy service member from Illinois.
Seamus Gray, 21, was last seen in the early morning hours of March 18, according to police. Gray, who is a member of the United States Navy and assigned to Naval Station Great Lakes in Lake County, did not report back at his assigned time.
Video surveillance shows Gray leaving the Ibiza Bar on Genesee Street in Waukegan. He was last seen on video at the intersection of Sheridan Road and Washington Street around 1:40 a.m.
SUBSCRIBE TO FOX 32 CHICAGO ON YOUTUBE
Waukegan police and the Waukegan Fire Department have conducted an extensive search of the area he was last seen, and of the lakefront.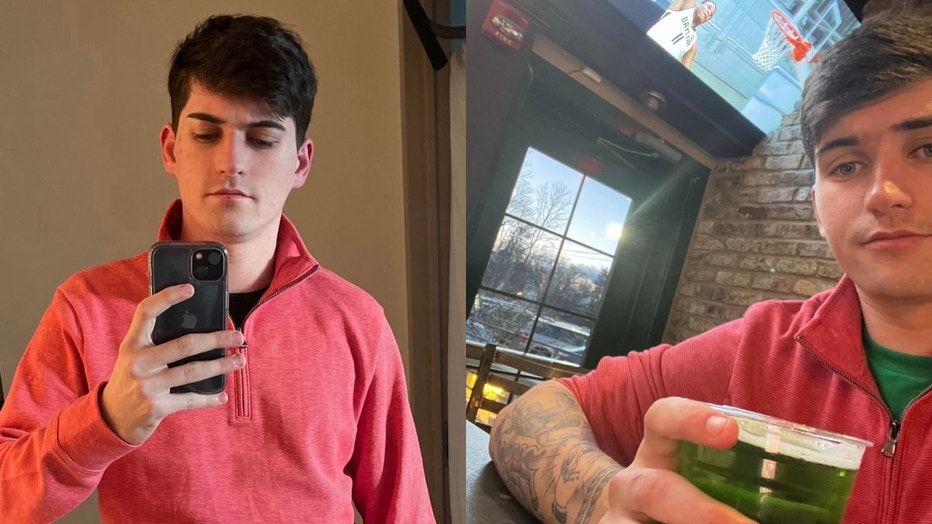 Seamus Gray | Waukegan Police Department
Gray was last seen wearing a light pink/red long sleeve shirt and pants. He has multiple tattoos on his left arm and a script tattoo on his ribcage.
He is 6-foot-3, weighs 170 pounds, and has brown hair and blue eyes.
The investigation is ongoing.
Anyone with information is urged to contact the Waukegan Police Department at 847-599-2673.