Illinois school district to hire armed retired police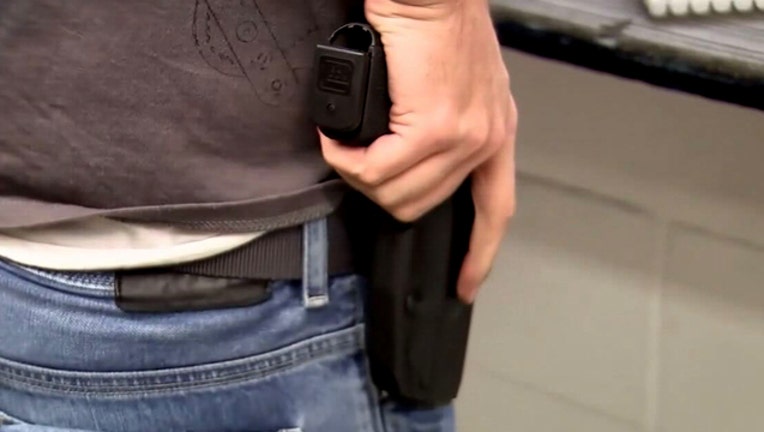 article
PALATINE, Ill. (AP) - A school district in Chicago's northwestern suburbs is moving forward with a plan to fill clerical roles with armed retired police officers who will also be available to increase school security.
Palatine Township Elementary District 15 school board members endorsed Superintendent Scott Thompson's proposal on Wednesday, The Daily Herald reported . The Educational Support Personnel Association union must next review the proposal before any officers can be hired.
"I think it's also important for everybody to know that we're not doing this because we had an issue or a situation," said Lisa Szczupaj the board's president. "It's not responding to something. It's being proactive, essentially, to elevate the security."
The proposal would have retired officers serve as support employees in the front offices of elementary schools. The officers would also be allowed to use their law enforcement experience if needed.
"As I evaluated all the ways we can spend dollars to make our schools safer, this was a no-brainer," Thompson said. "It seems like someone that's trained, that's had years of experience, is able to pick up on things that I'm not able to pick up on."
Some district employees have criticized the move, saying that guns don't belong in elementary schools.
"Our office staff have a multitude of responsibilities and care very deeply for the children in their charge," said Anita Jamnik, a district support employee. "The chance for accidental discharge of a firearm in a school, in my opinion, is far too high a risk and outweighs any benefits of having that gun in the building."
Thompson said police departments in the district area support the idea.
The district serves about 12,800 students in Palatine, Rolling Meadows, Hoffman Estates, Inverness, South Barrington, Arlington Heights and Schaumburg.
___
Information from: Daily Herald, http://www.dailyherald.com