Illinois weighs legalization of daily fantasy sports betting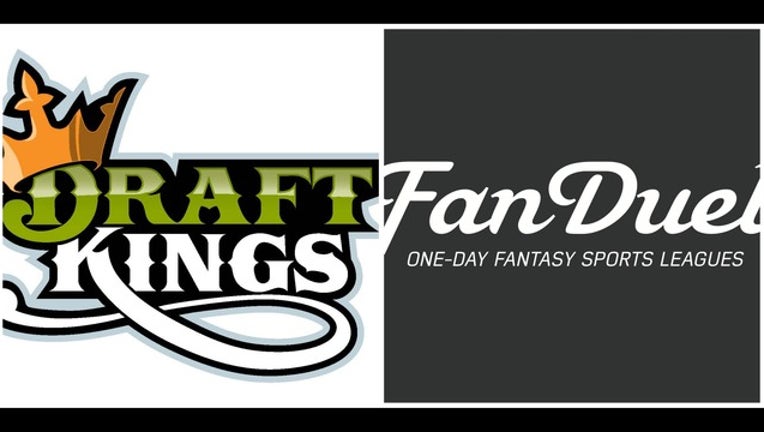 article
SPRINGFIELD, Ill. (AP) - The Illinois House gave its initial approval to a measure that would legalize betting on daily fantasy sports on Wednesday, but some lawmakers expressed concern about whether the bill has been properly vetted and its chances at full passage remain uncertain.
The proposal would regulate how the online businesses operate by dictating who can play and by taxing and charging operators licensing fees. Only people 21 and older could play and employees at the companies would be barred from participating in the contests.
Industry giants DraftKings and FanDuel have been lobbying for regulation around the country that would allow them to continue operating, after some states said that what they were doing amounted to illegal online gambling.
The companies support the legislation in Illinois, a state where they say 2 million people participate in the games. That makes the Illinois the third largest market for the contests, according to the Fantasy Trade Association, which represents DraftKings, FanDuel and 300 other operators.
A House judiciary panel approved the bill on a 9-4 vote, sending it to the full chamber for consideration, which could happen as soon as this week.
"Without (this legislation), fantasy sports as we know it would not be able to continue in Illinois," said Peter Schoenke, speaking on behalf the Fantasy Trade Association.
Illinois Attorney General Lisa Madigan said in a December opinion that she believes the games are illegal. Other states have come to the same conclusion, prompting lawmakers nationwide to work on regulating or banning the emerging online businesses. Last month, the governors of Virginia and Indiana signed legislation to regulate the new industry. Kansas has also legalized daily fantasy sports.
In all, 35 states have introduced legislation addressing daily fantasy sports gambling, according to the National Conference of State Legislatures.
"I know this is a controversial bill," said Rep. Mike Zalewski, a Riverside Democrat sponsoring the Illinois bill. "Constituents of ours play these games and regardless of whether we agree with their decisions to do so, we're faced with the choice of deciding whether we want to protect them from the reality we know exists and make sure that they enjoy the games in a reasonable way."
The industry came under scrutiny last year after a DraftKings employee won $350,000 in a fantasy football contest hosted by FanDuel, raising questions about whether staffers were benefiting from insider knowledge of how the games were being played.
In daily fantasy, players pay to draft and manage rosters of teams like a general manager and then earn points depending on how well those players do, winning cash prizes when they do better than other teams. The companies have depicted their contests as games of skill, not chance.
The Illinois Gaming Board would oversee the contests and operators would face fines if they don't comply with aspects of the law. Operators would pay applications and licensing fees based on the revenue they generate. Companies with more than $10 million in revenue would pay a $50,000 licensing fee, while those with less than $100,000 in revenue would pay $1,500.
Taxes would also be paid on a sliding scale, with companies that make more than $15 million in profits annually paying the highest rate of 22.5 percent.
Some lawmakers on the committee that approved the bill expressed concerns about whether the legislation did enough to prevent underage gambling and worried that the bill was moving too fast.
Republican Rep. Ron Sandack, of Downers Grove, took issue with how the measure would allow operators to do business even as the state's gaming board worked to set regulations.
"If I were granted a casino license, I don't get to open up the shop and start letting gambling occur while the gaming board vets me," he said. "The vetting occurs first so that the operations are lawful, so that the people doing the gaming are lawful, so that the game isn't rigged — all that occurs first. Then licenses are given. We're doing this backwards and I don't think that's fair."
___
House Bill 4323: http://bit.ly/1kQYbUo