Innocent suburban man who spent 10 years in Indiana prison suing cops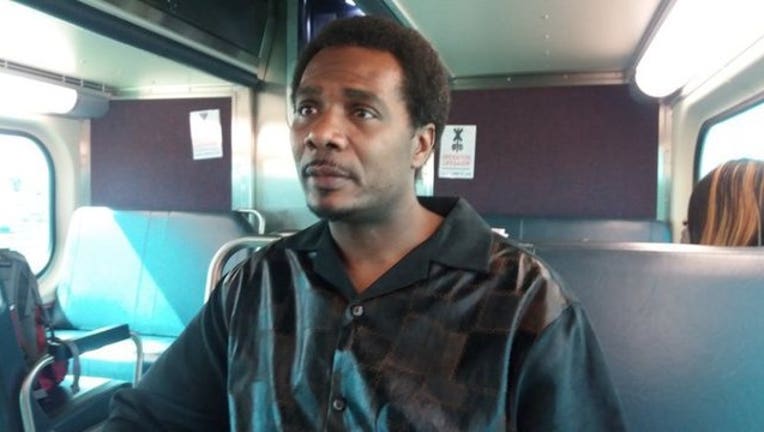 article
SUN-TIMES MEDIA WIRE - A south suburban man who spent a 10 years in prison for a crime he didn't commit is suing the Indiana police officers who put him in jail.
Keith Cooper, 50, of County Club Hills filed the lawsuit Monday in U.S. District Court in South Bend, Indiana, against the City of Elkhart and four Elkhart police officers, including current Police Chief Ed Windbigler.
"Today begins the final chapter in Keith Cooper's story," Cooper's attorney, Elliot Slosar, said in a statement. "Tragically, Keith's 21-year wrongful conviction was not accident, but rather, the result of intentional misconduct by members of the Elkhart Police Department."
Cooper, who was married with three children, had no prior criminal record when he was wrongfully convicted of a 1996 armed robbery and attempted murder, according to the suit.
The crime happened on the evening of Oct. 29, 1996. Michael Kershner was watching a movie in his family's apartment on Monroe Street in Elkhart with his girlfriend, his friend, his mother and his mother's boyfriend, according to the lawsuit.
About 9:30 p.m., someone knocked on Kershner's door. When he opened it, two black men—one short and one tall—armed with handguns forced their way into the apartment, demanded money, drugs and asked for "Shell."
Kershner lunged for his SKS rifle, which was lying at his side, and a scuffle broke out between him and the taller intruder, according to the lawsuit.
Kershner knocked off the suspect's hat, but the tall intruder then shot him in the hip, according to the lawsuit. Both suspects left a few minutes later, taking a bag full of quarters, a stun gun and Kershner's rifle.
Kershner was taken to Elkhart General Hospital, and survived his wounds after multiple surgeries.
Several months after the shooting, Cooper was arrested for an unrelated purse-snatching, according to the suit. Though he was later acquitted of the charge, an officer with the Elkhart Police Department developed a "hunch" that Cooper was the suspect who had shot Kershner.
The lawsuit alleges that four Elkhart police officers, including Windbigley, framed Cooper for the shooting. Cooper spent more than a decade in prison.
DNA from the hat left at the scene by the tall gunman did not match Cooper, according to the suit. Five years after his conviction, it was retested and matched an inmate serving a 60-year sentence for second-degree murder in Michigan.
On Feb. 9, Indiana Gov. Eric Holcomb exonerated Cooper through the first actual innocence pardon ever awarded in the state.
"It took more than two decades for Keith to finally get his name back. Today begins his much shorter journey towards rebuilding the life he once enjoyed before being framed for a crime he did not commit," Slosar said.
Windbigler did not immediately respond to a request seeking comment on the lawsuit Monday.
The eleven-count lawsuit seeks an unspecified amount in damages.