ISIS has lost 98 percent of its territory, officials say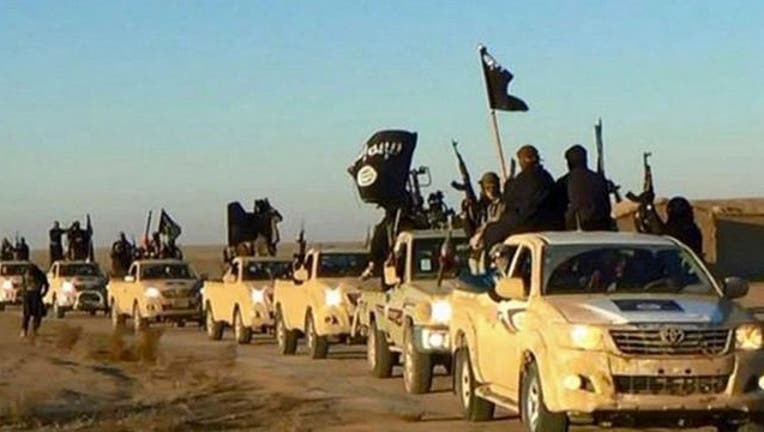 article
FOX NEWS - ISIS has lost 98 percent of the territory it once held -- with half of that land recaptured since President Trump took office less than a year ago, U.S. military officials said Tuesday.
The massive gains come as critics say the Obama administration "micromanaged" the war for years, noting a more intensive air campaign could have ended the conflict much sooner.
"The rules of engagement under the Obama administration were onerous. I mean what are we doing having individual target determination being conducted in the White House, which in some cases adds weeks and weeks," said retired Air Force Lt. Gen. David Deptula, the former head of U.S. Air Force intelligence. "The limitations that were put on actually resulted in greater civilian casualties."
But the senior director for counterterrorism in former President Barack Obama's National Security Council pushed back on any criticism the former president didn't do enough to defeat ISIS.
"This was a top priority from the early days of ISIS gaining the type of territorial safe haven in particular, there was recognition that safe havens for terrorist groups can mean terrorist plots that extend — not just into the region — but to Europe and conceivably into the United States," said Joshua Geltzer, author of "US Counter-Terrorism Strategy and al-Qaeda: Signalling and the Terrorist World-View," now a visiting professor at Georgetown Law School.
Today, the latest American intelligence assessment says fewer than 1,000 ISIS fighters remain in Iraq and Syria, down from a peak of up to 45,000 just two years ago. U.S. officials credit nearly 30,000 U.S.-led coalition airstrikes and regional partners on the ground for killing more than 70,000 jihadists, but only a few thousand have returned home.
The remaining ISIS strongholds are concentrated in a small area along the border of Syria and Iraq. ISIS, at one point, controlled an area the size of Ohio.
While ISIS has been largely defeated, it continues to call on followers around the world to conduct terror attacks during the holidays with a new message sprouting up on Tuesday, and a suicide attack in Kabul on Christmas with ISIS claiming responsibility. It's part of the terror group's effort to expand influence into Africa and Afghanistan. The U.S. envoy to the anti-ISIS coalition warned late last week not to expect a complete defeat anytime soon.