Jaslyn Adams shooting: 2nd suspect charged in 7-year-old's murder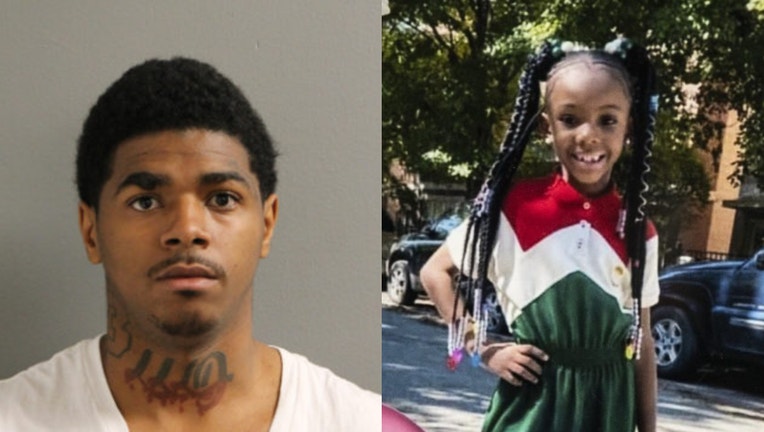 article
CHICAGO - A second suspect has been charged in the murder of 7-year-old Jaslyn Adams.
Demond Goudy, 21, was charged with one felony count of first-degree murder and one felony count of attempted first-degree murder in the fatal shooting of Jaslyn Adams and her father, 28-year-old Jontae Adams, who was just wounded.
Goudy was arrested on Monday around 7:15 p.m. in the 1500 block of S. Springfield in the North Lawndale neighborhood.
Police were conducting a follow-up homicide investigation on Monday when SWAT units were called to assist. The suspect eventually exited a home on his own and was taken into custody.
On April 18, Jaslyn and her father were in a silver-colored Infiniti about 4:20 p.m. at a McDonald's at 3200 W. Roosevelt Road when two gunmen got out of an Audi and fired into the Infiniti, authorities said. One of the shooters was using a "Draco," AK-47-style assault weapon with a "banana clip," prosecutors said.
Last week, a man suspected to also be involved in the shooting was shot by police while allegedly trying to carjack a family on the Eisenhower Expressway.
Prosecutors said Marion Lewis, 18, was the getaway driver but did not fire any of the shots that killed Jaslyn or wounded her father. Lewis was ordered held without bail last weekend.
Police would not confirm whether Goudy was believed to be one of the shooters. He is due in bond court Wednesday.
Sun-Times Media Wire contributed to this report.