'Jeopardy!' fans tear apart new category after contestants are stumped during 'horrendous' episode
LOS ANGELES - A new "Jeopardy!" category left fans furious after the clues stumped all three contestants during Monday night's show.
Host Mayim Bialik introduced the movie mashups category, but the contestants didn't seem to pick up the hints.
The $1,200 clue read, "You stay classy, Kali! A 2004 San Diego news anchorman "&" a 1984 Indiana Jones title structure."
None of the contestants attempted to guess, and the correct answer was revealed as "Ron Burgundy and The Temple of Doom."
The $1,600 clue was "An Alan Rickman 'Die Hard' villain 'wants those detonators' from a title Great Dane of 2002!" One contestant gave it a try and incorrectly answered, "Hans Gruber Beethoven."
SUBSCRIBE TO FOX 32 CHICAGO ON YOUTUBE
Bialik informed them the correct answer was "Hans Gruber and Scooby-Doo."
"That movie category was horrendous," one Twitter user wrote. "Not even a mashup or a 'pun'. Just two random things. Awful."
"Well that episode was [trash]," another added.
One Twitter user wrote, "dear @Jeopardy, never do that movie crossovers category again. love, me."
Fans also left their criticism of the show in the comments section of an Instagram post that was seeking new contestants.
"Jeopardy is on the way [to] extinction !!!! Unlike the wheel of fortune that has become a fixture at ABC, because of the same hosts for 40 years… jeopardy is destined to go into oblivion because the switching and disliking of host changing," one user wrote. "The producers should make up their mind: choose only ONE host (good or bad) and let it be the permanent ship commander!!!
"I'm out, somebody let me know when Ken returns," another added.
Another wrote, "Jeopardy is just sad lately. I'm so disappointed."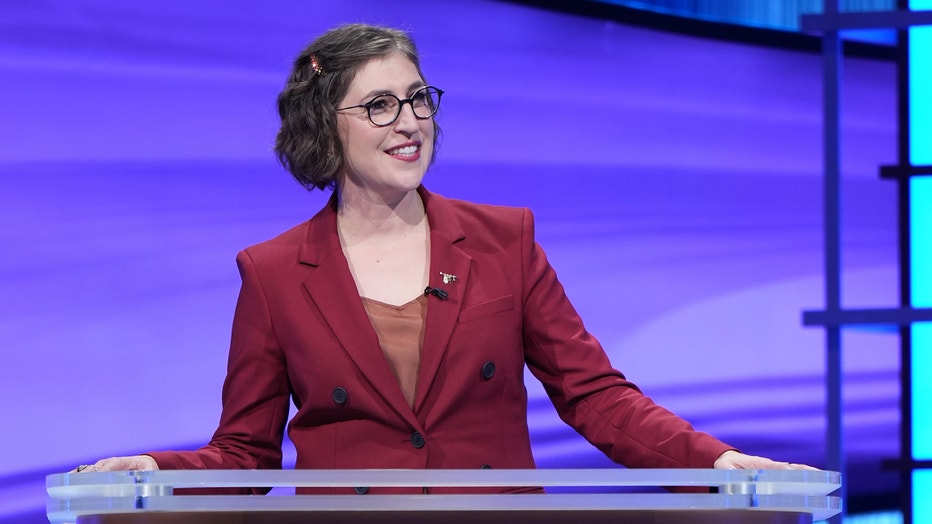 CELEBRITY JEOPARDY! - Quarterfinal #8: Patton Oswalt, Candace Parker and Torrey DeVitto On quarterfinal round eight of Celebrity Jeopardy!, celebrities Patton Oswalt, Candace Parker and Torrey DeVitto test their knowledge while battling for the final
Jennings and Bialik have officially split hosting duties since July 2022.
"Mayim and Ken are both extraordinarily talented and simply lovely humans," Michael Davies, the show's executive producer, previously said. "They support the staff and each other. They love and respect this institution of a television program. In return, the staff and I are honored to work alongside them."
Before Bialik and Jennings took over, the show was hosted by Alex Trebek – whose tenure at the game show spanned 37 seasons. After a long battle with pancreatic cancer, the 80-year-old died in November 2020.