Jill Biden and Doug Emhoff busy campaigning on behalf of spouses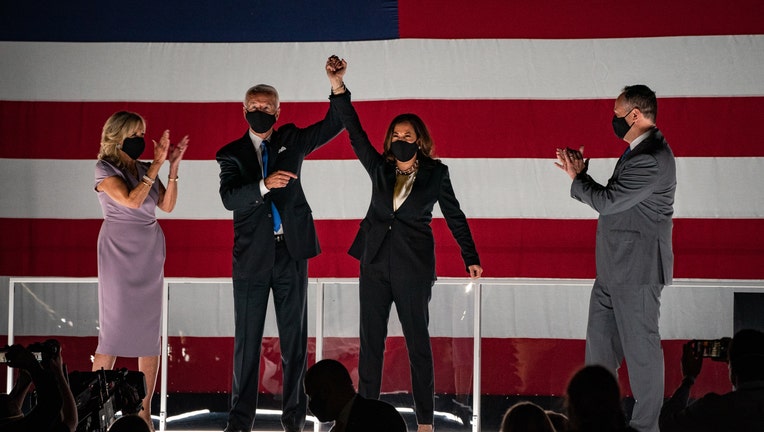 CEDAR RAPIDS, Iowa - Jill Biden and Doug Emhoff are both from New Jersey. They married politicians who have been in the national spotlight for years. And now they're building a team as the better halves of the Joe Biden campaign.
Biden and Emhoff have rapidly become two of the campaign's most prolific surrogates, engaging in in-person campaign events and virtual fundraisers at a pace that often outmatches their spouses at the top of the ticket.
DWAYNE 'THE ROCK' JOHNSON ENDORSES BIDEN AND HARRIS
OBAMA GIVES OUT HIS PHONE NUMBER: 'SEND ME A TEXT'
BIDEN, HARRIS SEEK TO WIN ANIMAL CROSSING USERS
While Joe Biden and Kamala Harris have spent their days campaigning in key states like Wisconsin, Pennsylvania and Florida, Jill Biden and Emhoff have had nonstop schedules of virtual fundraisers, constituency-focused events and trips to important but less high-profile states like Virginia and Maine, where Jill Biden visited this week.
They've campaigned together more than their spouses have, visiting New Hampshire earlier this month and Iowa over the weekend. And in a joint interview this weekend, they said they've begun to build a partnership that will help the campaign and a potential Biden administration.
"Don't you think the American people love seeing people in government who respect one another and are friends with one another?" Jill Biden said as she campaigned in Cedar Rapids, Iowa, on Saturday. "Especially in this time of the pandemic, and it's such a divisive government that we're living in now, this chaos of Donald Trump's America, I think people are looking for people who are strong to come together to lead this country forward. And I think the four of us are going to show that."