Johnson Publishing announces sale of Ebony, Jet magazines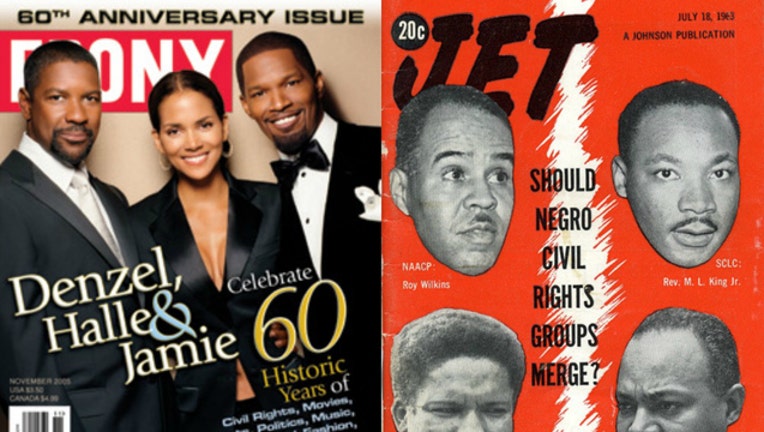 article
CHICAGO (AP) - Ebony and Jet magazines, which have chronicled African-American life for the past 71 years, have been sold to an Austin, Texas-based private equity firm.
Johnson Publishing Co. announced Tuesday that Ebony and digital-only Jet were sold to Clear View Group. The sale of the magazines was closed in May, and no sale price was disclosed.
Johnson Publishing will retain its Fashion Fair Cosmetics business and Ebony photo archive, which is for sale, according to The Chicago Tribune.
The sale of the magazines allows the publishing company to reduce its debt associated with the media industry, Johnson Publishing CEO Desiree Rogers said in a statement.
Ebony magazine was founded by John Johnson in 1945, but had been affected by declining circulation and revenues in recent years as it tried to evolve from print to digital platforms.
Johnson's daughter, Linda Johnson Rice, will serve as chairman emeritus on the board of the new company, Ebony Media Operations. Kyra Kyles will be the new editor-in-chief of Ebony after Kierna Mayo steps down.
"This is the next chapter in retaining the legacy that my father, John H. Johnson, built to ensure the celebration of African-Americans," Rice said in a statement Tuesday.
Clear View Group chairman Michael Gibson says the company will keep its Chicago headquarters and much of its staff. This is the first investment in the publishing business for the African-American-owned Clear View.
"We made this purchase because this is an iconic brand — it's the most-recognized brand in the African-American community," said Gibson. "We just think this is a great opportunity for us."