Joliet man convicted in brutal 2019 murder of Wisconsin man at Harrah's Casino hotel
JOLIET, Ill. - A 29-year-old man has been found guilty in the brutal 2019 killing of a Wisconsin man at a hotel in southwest suburban Joliet.
Robert A. Watson was convicted of first degree murder in the stabbing death of 76-year-old Emanual Burgarino at Harrah's Joliet Hotel and Casino on March 24, 2019, according to Will County State's Attorney James Glasgow.
The jury reached the verdict after an eight-day trial, which included guilty verdicts on all four counts of first degree murder, Glasgow said. Additionally, the jury found Watson mentally ill, but this will not affect his ultimate prison sentence.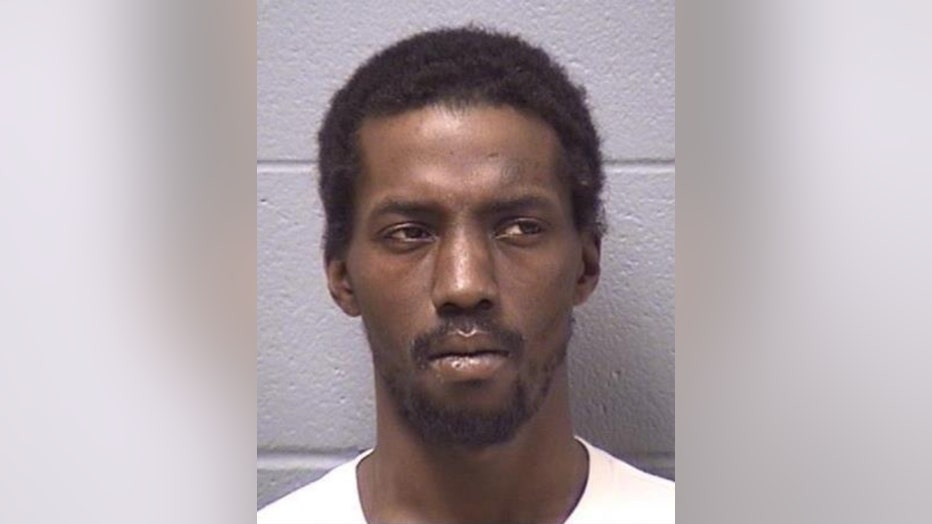 Robert A. Watson (Will County States Attorneys office)
During the trial, witness Glenn Hill testified that Watson had followed him into the elevator before exiting with him on the fifth floor of the hotel. Hill had an uncomfortable feeling about Watson, and rode back down when Watson departed the elevator, according to prosecutors.
He then rode back up to the fifth floor and went to his room when he didn't see Watson.
After hearing a commotion a few minutes later, Hill went to investigate and saw Watson attacking Burgarino in the fifth-floor hallway.
Watson then ran down the hallway and into a stairwell before exiting through a security door on the first floor, which tripped a casino alarm.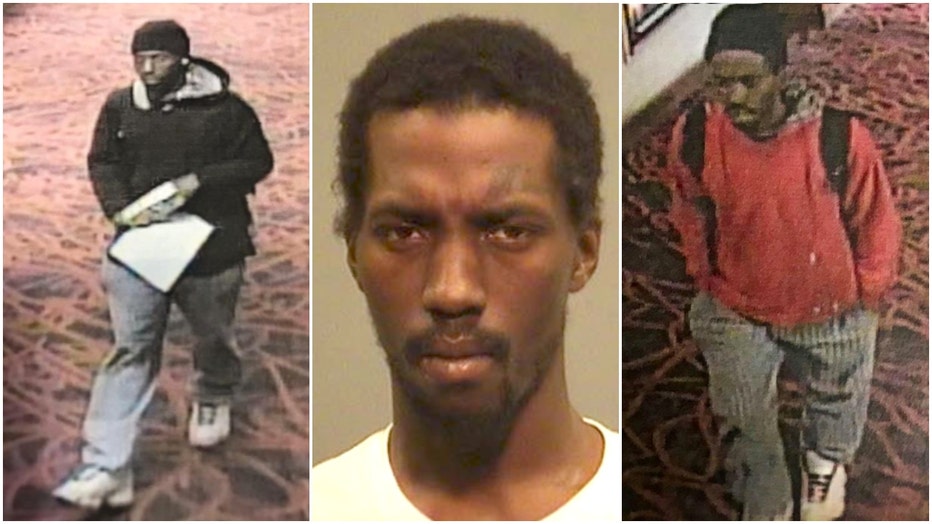 Surveillance images of Robert A. Watson at the Harahs Joliet Hotel and Casino, and the mugshot at his time of arrest. | Joliet police
Burgarino, who lived in Hales Corners, Wisconsin, had been stabbed 26 times in his chest and neck as he was leaving his room, and evidence showed that he had been pepper-sprayed before the attack, Glasgow said.
He was pronounced dead at Saint Joseph Medical Center in Joliet.
Responding officers found a trail of blood in the stairwell, and the following day, a bloody knife, articles of Watson's clothing, and bloody latex gloves were discovered in a bush near the Joliet Housing Authority in downtown Joliet.
SUBSCRIBE TO FOX 32 ON YOUTUBE
Officers also discovered Watson's backpack at a condemned home at 350 North Ottawa Street, where he had been staying.
Watson was arrested later that day on the second floor of the Joliet Public Library's Ottawa Street Branch.
Burgarino's blood was found on the Air Jordan gym shoes Watson was wearing at the time of his arrest, as well as on the knife, the striped pants and sweatshirt he had been wearing, and a pair of latex gloves that surveillance video captured him taking from a cart inside a hotel stairwell before the murder.
Police also located pepper spray on Watson at the time of his arrest, Glasgow said.
Watson is scheduled to be sentenced on July 31. He faces between 20 and 100 years in prison, to be served in full.