Judge says he won't be rushed to free man in 1957 killing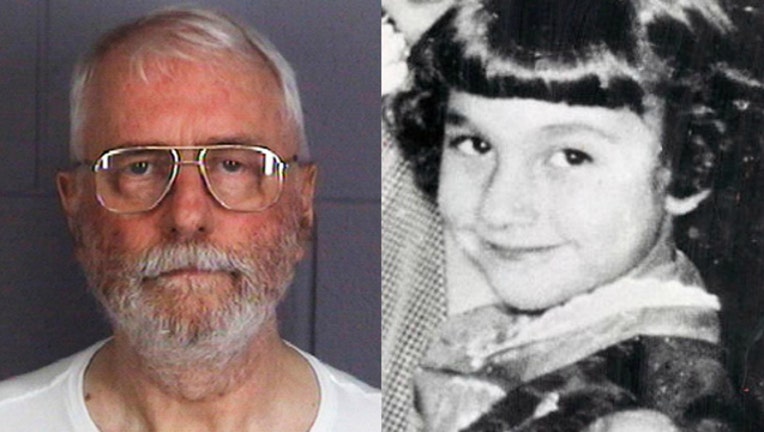 article
CHICAGO (AP) - A northern Illinois judge said he anguishes over allegations that a former Washington state security guard was wrongly convicted in the 1957 slaying of a 7-year-old girl, but he refused Friday to order the man's immediate release from prison at least until a series of required legal steps are completed.
Defense attorneys had asked the court to free Jack McCullough, 76, in a motion filed the day before, citing a scathing new report from DeKalb County State's Attorney Richard Schmack that concluded McCullough couldn't possibly have kidnapped Maria Ridulph on Dec. 3, 1957, as she played in the snow, then choked and stabbed her to death.
DeKalb County Judge William Brady told McCullough's lawyers that the process can't be rushed.
"You want me to go from step three to step 26 and not touch all the bases in between," Brady told a hearing in Sycamore, the same small town where Ridulph was abducted. Another hearing is set for April 15.
McCullough wasn't in court Friday. But at another court hearing Tuesday, McCullough - representing himself - pleaded to be freed, saying, "I can prove I'm innocent." Brady told him he needed to be patient and go through a three-stage process. The first stage was to appoint two Chicago-based attorneys for McCullough - Gabriel Fuentes and Shaun Van Horn.
McCulllough's new legal team told the hearing that the situation was unique in that both sides in the traditional, adversarial court process concur that McCullough is innocent.
"There isn't room for more deliberation," Gabriel Fuentes said. "Another day, or another week, is another aggravation of a grave injustice."
Brady also noted Friday the lingering trauma to the community caused by the Ridulph murder, which made national headlines in the 1950s. Members of the Ridulph family have said the conviction of McCullough in 2012 brought some closure. Now, those wounds threaten to reopen.
"I go to bed at night, most recently, thinking about this case and what my role is," he said. "It is not lost on me, the importance of this case, to this community."
Maria's now-70-year-old brother, Charles Ridulph, who attended the Friday hearing, had criticized Schmack and earlier this week filed a motion for a special prosecutor. Brady Friday refused a call from McCullough's attorneys to reject that idea, saying Charles Ridulph deserves more time to argue for it.
Janey O'Connor, McCullough's stepdaughter, said in an e-mail, her stepfather should no longer be behind bars.
"Now the prosecution, defense and the judge have all the information proving my Dad's innocence," she said. "It is time to let my Jack come home to my mother and family."
Thursday's defense filing, among other things, pointed to how a childhood friend of Ridulph's purportedly identified McCullough as the killer five decades later from an array of six photographs as the man who played with Ridulph before she vanished. McCullough's picture stood out, including because everyone but him was wearing a suitcoat, the filing said.
"To use this sort of evidence at a criminal trial in the United States of America shocks the conscience," the filing says.
Schmack said his findings were based on the reexamination of old files as well as new evidence. That included newly discovered phone records supporting McCullough's alibi that he had placed a call from a payphone in Rockford just minutes after Ridulph was abducted 35 miles away in Sycamore.