Lincoln Park Zoo welcomes newest arrival, zebra foal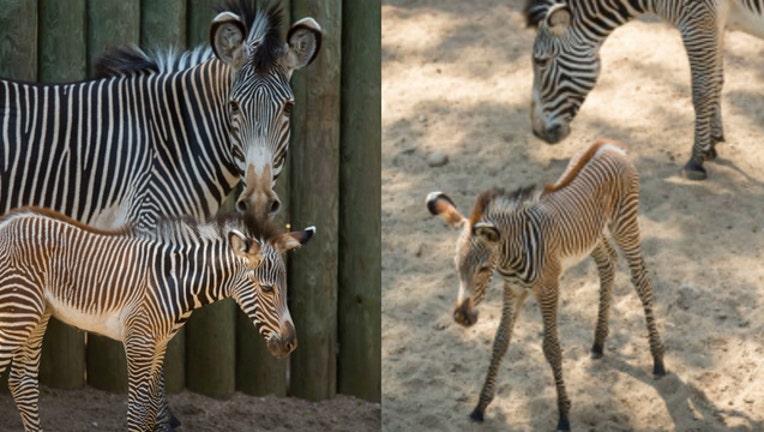 article
CHICAGO (SUN TIMES MEDIA WIRE) - A baby Grevy's zebra was born over the weekend at Lincoln Park Zoo, just in time for sire Webster to celebrate his first Father's Day.
Staff arrived at the zoo about 7 a.m. Saturday to find the mother, Adia, and her female foal standing in the yard together, according to a statement from the North Side zoo. It is the first zebra birth at the North Side zoo since 2012.
"We're thrilled to welcome this new foal to Lincoln Park Zoo," curator Diane Mulkerin said in the statement. "Like all the animals in our care, zebras play an important role in educating our guests about wildlife."
This is the first offspring for 5-year-old sire Webster, and the third foal for 9-year-old Adia, according to the zoo. Her most recent offspring, Kito, lives in the yard next door.
Grevy's zebras don't live in permanent herds but instead gather in temporary groups, according to the zoo. Foals can stand within minutes of birth and run short distances within an hour.