Lions top Bears 37-34 on FG with 2:29 left in OT for 1st win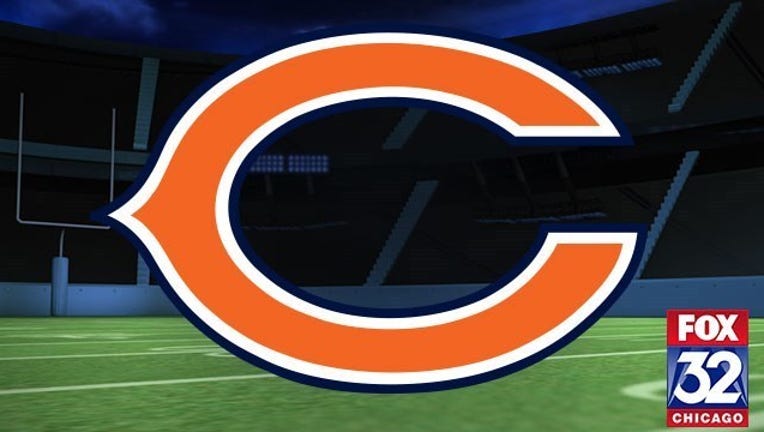 article
DETROIT (AP) — The Detroit Lions were in big trouble before Matthew Stafford and Calvin Johnson rekindled their connection.
It was just like old times
Stafford threw one of four touchdown passes to Johnson and found the star receiver for a 57-yard play that set up Matt Prater's 27-yard field goal with 2:29 left in overtime, helping the Lions beat the Chicago Bears 37-34 on Sunday for their first win of the season.
"It's my job to get him the ball and I probably wasn't doing a good enough job of that over the first five games," Stafford said.
The Lions (1-5) leaned on Stafford's arm and Johnson's ability to get their first win since Dec. 21 at Chicago. They were the NFL's only team without a victory this season.
It helped that Stafford bounced back from being benched for the first time in his career.
"When his back is against the wall, he comes out firing," Johnson said.
Johnson took advantage of offensive coordinator Joe Lombardi, who called the game from the coaches' box for the first time this year, opting for more deep passes.
"We really put some emphasis on that this week," Johnson said.
Stafford finished 27 of 42 for a season-high 405 yards and an interception. Johnson had six receptions for 166 yards — doubling his season high — and scored for the first time since Week 2. It was his 45th career game with at least 100 yards receiving, breaking a fourth-place tie with Hall of Famer Jerry Rice for a player in his first nine seasons.
The Bears (2-4) had won consecutive games on go-ahead scores in final minute of regulation for first time since 1962, and had chances for another comeback win. They wasted a handful of opportunities inside the Detroit 20, settling for field goals and throwing an interception.
"We've got to get better in the red zone," quarterback Jay Cutler said.
Chicago's Robbie Gould kicked a 29-yard field goal as time expired in regulation. The tying score was set up by Darius Slay getting called for interference after Cutler's 25- and 24-yard passes to Alshon Jeffery.
Stafford threw a go-ahead, 6-yard touchdown pass to a leaping Johnson in the end zone with 21 seconds left in the fourth following a penalty. Pernell McPhee was called for roughing the passer, hitting Stafford low when he threw an incomplete pass on third-and-12 from the Bears 12.
Lions coach Jim Caldwell decided on a 32-yard field goal with 2:46 left in regulation instead of going for it on fourth-and-4 from the Bears 13. The drive was extended with a fake punt when Isa Abdul-Quddus took a direct snap and ran for 30 yards to easily convert a fourth-and-2 from the Detroit 32.
Caldwell put faith in his defense and it delivered, holding Chicago to a three-and-out possession and getting the ball back at the Detroit 34 with 2:23 and no timeouts left.
Stafford helped Detroit drive for the go-ahead score to Johnson, but its defense could not close it out in regulation.
The Lions turned the ball over for a second time in the second half on punt returns, and Cutler took advantage with an 11-yard touchdown pass to Jeffery. Stafford made an ill-advised and errant pass from his 18 that was picked off by linebacker Jonathan Anderson to set up Matt Forte's 2-yard TD midway through the fourth quarter. Forte then caught a 2-point conversion to put Chicago up 31-24.
Cutler finished 26 of 41 for a season-high 353 yards with a TD and an interception. He had three of his top targets — Jeffery, Eddie Royal and Martellus Bennett — in the lineup after each of them was listed as questionable because of injuries. Jeffery, who had been out since Week 1 with a hamstring injury, caught eight passes for 147 yards and a score.
"It was good to see him out there," Cutler said. "I thought he played his tail off."
Detroit had a key review go its way.
Golden Tate caught a short pass over the middle from Stafford as he crossed the goal line in the final minute of the first half, Chicago's Kyle Fuller pried the ball loose and the Bears intercepted it. The play was changed to a TD after a replay review.
"In this league, you've got to overcome everything, every week," Bears coach John Fox said.
NOTES: Lions DE Jason Jones (neck), RB Zach Zenner (chest) and Bears DT Jeremiah Ratiff (neck) left the game with injuries.
___
AP NFL website: www.pro32.ap.org and http://twitter.com/AP_NFL
___
Follow Larry Lage at http://www.twitter.com/larrylage