Classes canceled after 'active shooter' alarm accidently goes off at Maine West High School
CHICAGO - Classes were canceled at a high school in the Northwest suburbs of Chicago after an active shooter alarm accidently went off Friday morning. 
The active shooter alarm was set off at Maine West High School in Des Plaines, according to Maine Township High School District officials. 
Director of Communications Brett Clark says the school believes the button was pushed accidently or there was a short in the system. Police were called to investigate the scene, but no threat was identified. 
The district says they went through all the protocols to keep students and staff safe and the school was put on lockdown and later evacuated.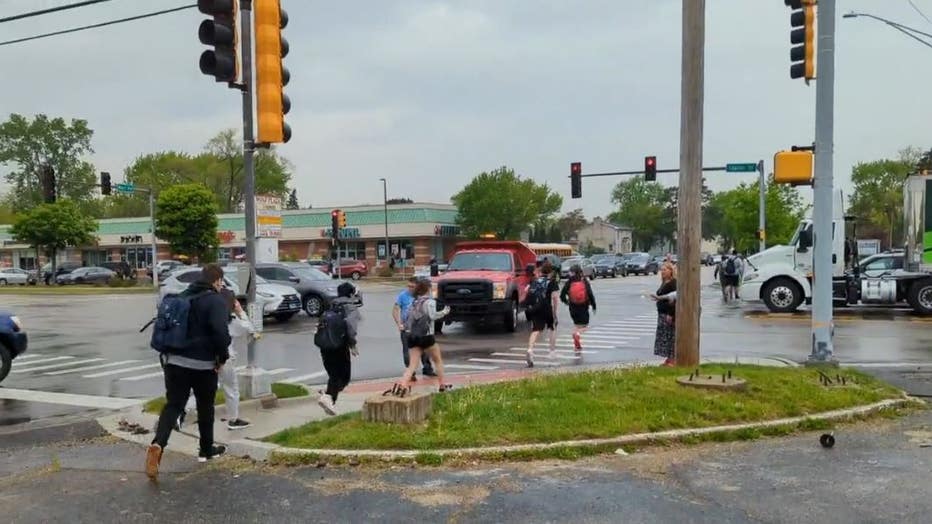 Maine West High School students run as they evacuate campus.
SUBSCRIBE TO FOX 32 ON YOUTUBE
Students could be seen running off of the school's campus in a video posted on Twitter. 
The district said classes were canceled for the day and parents could pick up their children at the Prairie Lakes Community Center at 515 E. Thacker Street.
"Staff from West (Maine) and the district are there to help with the reunification process and any questions," the district said.
The Des Plaines Police Department released a statement that there have been no injuries reported. 
Officers are investigating.
The Sun-Times Media Wire contributed to this report.