Man accepts plea deal of 4 years in death of Marlen Ochoa-Lopez, whose baby was cut from her womb
CHICAGO - A man accepted a plea deal Monday for his role in covering up the murder of Marlen Ochoa-Lopez — whose baby was cut from her womb in April 2019 by a Southwest Side woman who wanted to claim it as her own.
Piotr Bobak, 44, accepted a plea of 4 years on a reduced charge of obstructing justice. He was initially charged with concealing a homicide and obstructing justice.
"I regret every minute it of it all," Bobak said during a hearing at the Leighton Criminal Courthouse. He apologized to the victims' family and said he hopes to one day make amends with them.
Bobak said he was misled by the two women charged in the case, Bobak's then-girlfriend Clarisa Figueroa and her daughter, Desiree Figueroa. Their cases are still pending.
SUBSCRIBE TO FOX 32 ON YOUTUBE
Judge Peggy Chimpas noted that Bobak has already served a little over 3 1⁄2 years in Cook County Jail, and will serve less than four months more. After he's released, he will be on parole for six months.
Prosecutors have said Bobak cleaned up the murder scene and claimed the infant was his son in a bid to get charitable donations. But Bobak's lawyer claimed he was unaware of the murder plot and was misled by the Figueroas.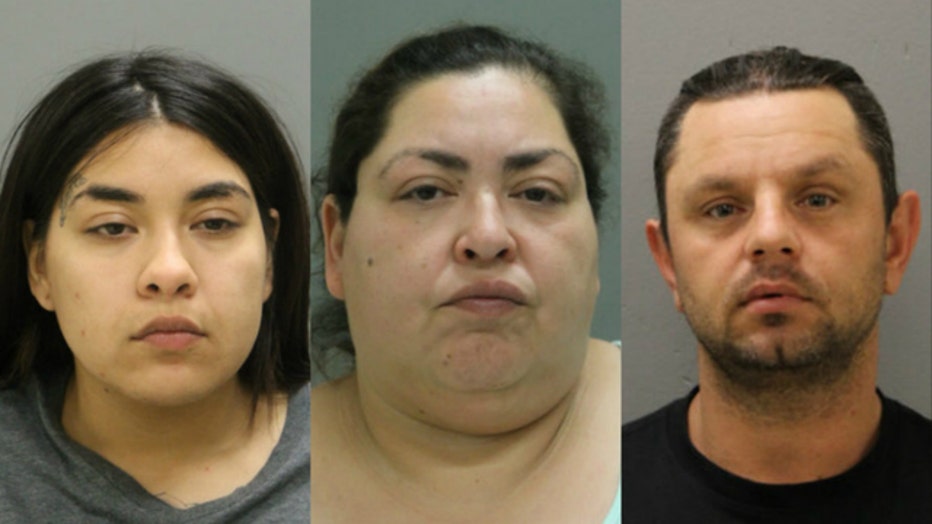 Left to Right: Desiree Figueroa, Clarisa Figueroa, Piotr Bobak
"Peter was used by them," attorney Jeff Steinback said in court Monday.
The plea agreement states that Bobak met Clarisa Figueroa at a Joliet addiction clinic. Figueroa lied to Bobak about being pregnant with his baby and he believed her, the agreement states.
Bobak's lawyer said Bobak was targeted by Clarisa Figueroa because he was looking to make a family of his own. "He was the perfect tool for Clarisa," Steinback said.
Clarisa Figueroa and her daughter are accused of strangling the pregnant Ochoa-Lopez, 19, and cutting out her unborn child. The baby, Yovanny Jadiel Lopez, died months later, in June 2019.
Prosecutors said Clarisa Figueroa's alleged murder plot began in late 2018 when she claimed to be pregnant. She posted pictures of ultrasounds online, even though she wasn't expecting a baby.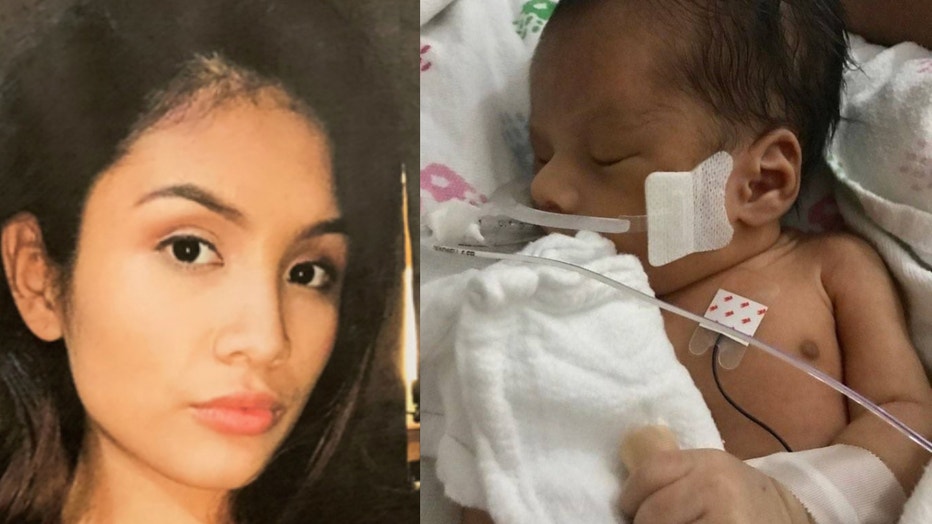 Marlen Ochoa-Lopez and Yovanny Jadiel Lopez
The charade reached its horrific conclusion in April of 2019 when — with the help of her 24-year-old daughter — she lured Ochoa-Lopez to her Scottsdale neighborhood home, strangled her and cut her baby from her womb.
Marlen Ochoa-Lopez had been responding to a Facebook ad for free baby clothes, prosecutors said.
Clarisa Figueroa and Desiree Figuero have pleaded not guilty to a 27-count indictment that includes charges of first-degree murder, aggravated kidnapping, aggravated battery of a child and dismembering a body.