Man arrested after fatal police shooting in Little Village charged with attempted murder: police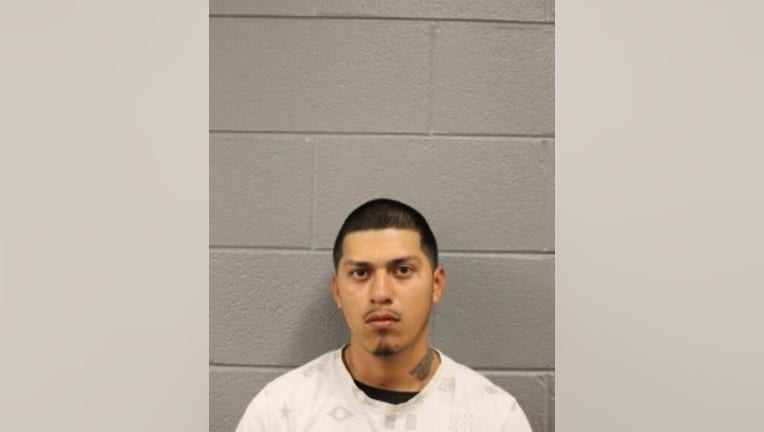 CHICAGO - The man who was arrested Friday following the fatal police shooting of a 25-year-old man in Little Village has been charged with multiple felonies in connection with the shooting that prompted officers to the scene.
Saul Zaragoza, 25, was charged with attempted first-degree murder, aggravated battery with a firearm and unlawful use of a firearm by a felon for the shooting, which left a male with a graze wound to the head, Chicago police said.
Following the initial report of shots fired about 12:30 p.m., officers responded to the 3700 block of West of 26th Street, where they encountered the vehicle suspected in the shooting, police said. After the vehicle crashed into a light pole, officers fatally shot 25-year-old Marc Nevarez during "an armed encounter" as Nevarez tried to flee on foot.
Zaragoza was found in the crashed vehicle and taken into custody after a brief struggle, police said. A used handgun was allegedly found in the vehicle with him.
Zaragoza, a Berwyn resident, is due in bond court Sunday.