Man breaks window to help dogs in hot car; cited for damage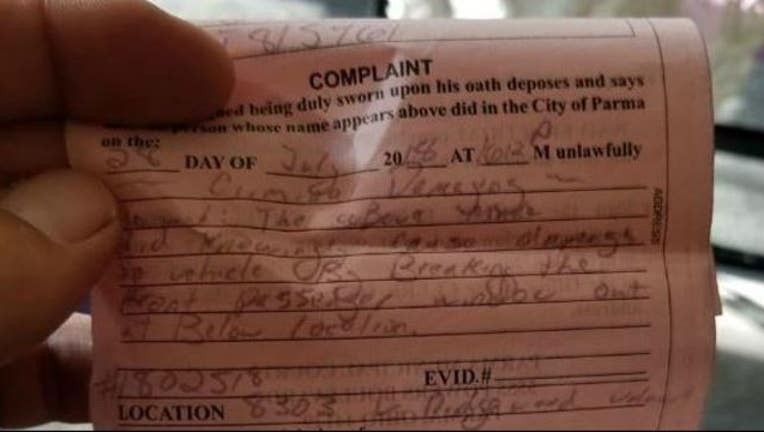 article
PARMA, Ohio (AP) — An Ohio man who says he broke a window to rescue two dogs locked in a hot car has been given a citation charging him with criminal damaging.
Richard Hill was in a parking lot in the Cleveland suburb of Parma when he saw the dogs and grabbed a hammer from his van to break the car window.
Parma police say officers arrived four minutes after receiving a 911 call Saturday about the dogs and two minutes after Hill broke the window.
Police Sgt. Dan Ciryak says he believes Hill's heart was in the right place, but "he should have waited a little more."
Police say it was 78 degrees outside.
Hill says he didn't know how long it would take police to arrive. He says he'll fight the charge.