Man charged after shooting at cemetery service for gunshot victim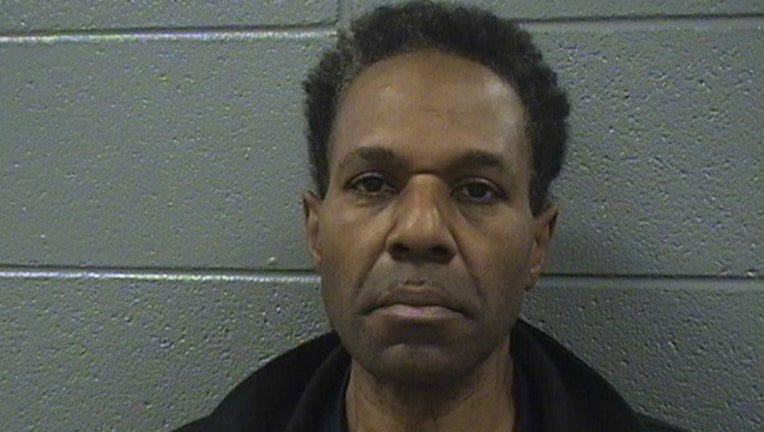 SUN-TIMES MEDIA WIRE - A man was charged in a shooting Wednesday afternoon at the Evergreen Park gravesite of a man who was gunned down days earlier in Palos Heights.
Officers were called about 2:50 p.m. to a report of shots fired at Evergreen Cemetery, 3401 W. 87th St., Evergreen Park police said.
Two male suspects were taken into custody as they tried to leave the cemetery.
The shooting happened during a gravesite service for 39-year-old Marud Talib, police said. No one was injured.
Talib, of Tinley Park, was shot multiple times about 5 p.m. Monday in the 7300 block of West Ishnala Drive in Palos Heights, according to police and the Cook County Medical Examiner's Office. He was taken to Christ Medical Center in Oak Lawn, where he died of his wounds.
Evergreen Park police said the male who fired the gun and his accomplice were identified by multiple people at the cemetery and a revolver was recovered in the area.
Elston Stevenson, 56, was charged with unlawful use of a weapon by a felon and aggravated discharge of a firearm, police said. It was not immediately clear whether his accomplice was also charged in the shooting.
Prosecutor Carolyn Nevin quoted Stevenson as saying, "You deserved it," as he shot at the gravesite.
An investigation was ongoing by the South Suburban Major Crimes Task Force and Cook County State's Attorney's Office.
Stevenson's bond was set at $50,000, according to Cook County sheriff's office records. His next court appearance was scheduled for Nov. 28.